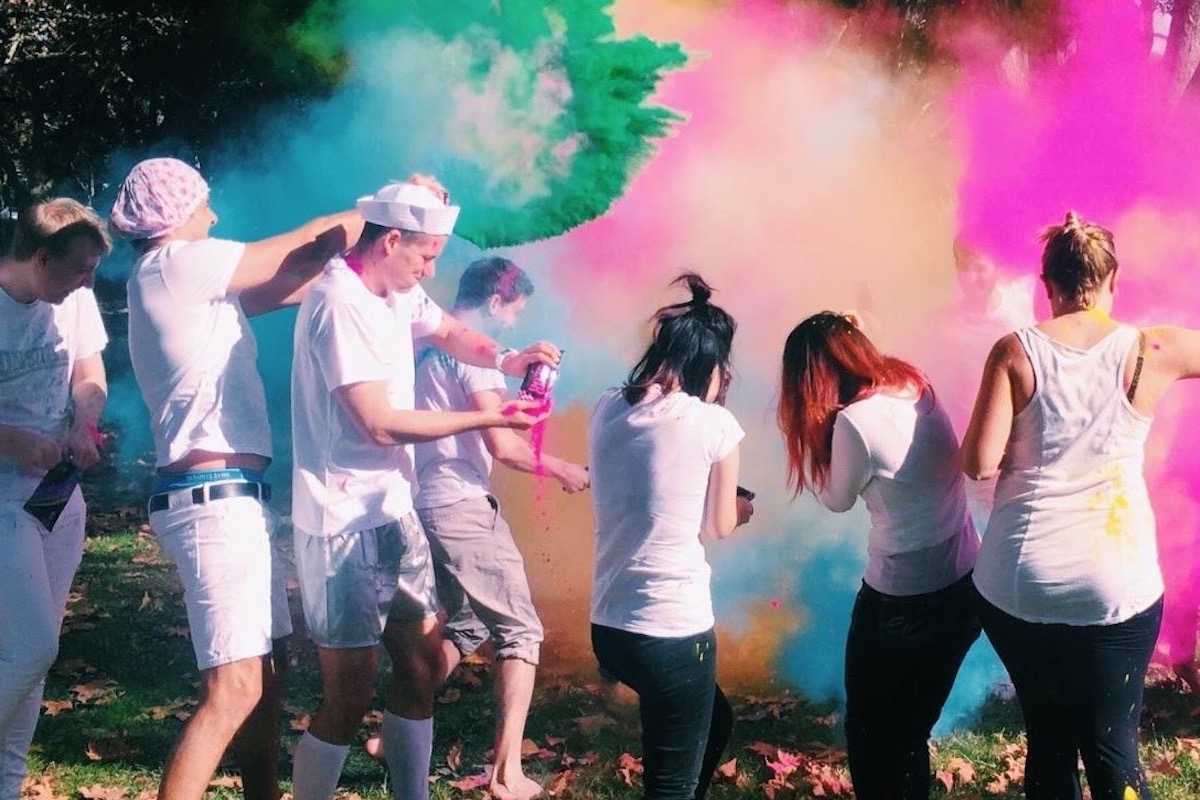 ---
By Phyllida Yeo
To be big, you need to think big. Canva, the hugely successful online design platform empowering everyone to unleash their creativity and design anything, is doing just that. In four short years, it's grown from a small Sydney start-up to a $1 billion valuated business — and according to Liz, Head of PR and Communications, Canva, the journey has only just begun!
With 250+ innovators propelling this newly crowned "tech unicorn" into its future, we asked Liz about the business's latest achievements and what it's like to be part of the Canva team.
What was the team's reaction to the new $1 billion valuation and $40 million round of funding?
This new funding round is a great vote of confidence for our vision to empower everyone to design anything and publish anywhere. No matter what you're creating, we want Canva to be the one-stop place that makes the whole experience seamless. 
Our achievements so far have given everyone even more motivation for the huge journey ahead — everyone here is super excited to play a huge role in it!
What helped the team achieve success so quickly?
One of our values is to "Set Crazy Big Goals and Make Them Happen". While chasing after them can be intimidating, it pushes you to try harder and dream even bigger. Without this value, our most recent achievements and projects such as Canva Print, Canva for Android and Canva Animations wouldn't have happened. And, we wouldn't have helped millions of people all over the globe collectively create 400 million designs since launch!
How is this new funding going to help Canva achieve the rest of its "crazy big goals"? 
Just recently, we launched in 100 languages, which brings us one step closer to making our product accessible to everyone. This new funding will enable us to implement even more enhancements and give us the ability to scale, so we can bring Canva to more people around the world. 
Our number one focus is creating a product that users continue to love, while scaling our team and culture — this chapter is definitely the most fun! 
How does it feel to work in a place where innovation and breaking the boundaries is at its core?
I'm incredibly lucky to be surrounded by super smart people, all of whom share the same big dreams and plans for Canva — especially our CEO, Melanie Perkins.
She is one of the most visionary, yet down-to-earth and approachable CEOs I've ever worked with. She leads by example, setting a company culture and approach to teamwork that really sets Canva apart. When you see someone as dedicated as Melanie — always willing to roll up their sleeves and help out — it's hard not to get infected by her drive for success!
Speaking of success, what helped you achieve yours?
Perseverance, bravery and learning to deal with negative feedback positively so you can forge ahead with your new learnings. This also means having a strong locus of control — you need to understand what you can control and accept what you can't.
Also being willing to do the grunt work despite what your title says.
Lastly, where do you see the future of online design platforms and Digital Marketing going?
We continue to see a strong trend toward visual communication. Marketers will have to continue to explore new visual ways of getting people's attention. This is why I think the trend for more personalisation will continue to grow. We're already seeing super tailored video content become the norm. It's that personal touch that makes all the difference.
Whether it's creating marketing collateral or a killer presentation, the Canva team is continually pushing the boundaries to provide the best experience for all members of their design community. With no dream too big, they are well on their way to achieving even more success locally and on a global scale.
This article was contributed by our star blogger, Phyllida Yeo. Phyllie is a driven digital marketer based in Brisbane. Since she started her career in a graduate program, she has developed a passion for all things digital. Whether it's content marketing, search marketing or simply getting inspired by others, she enjoys building her skills across all areas of the industry. She is currently a Digital Marketing Coordinator at Signet.
Read more interesting stories on Inspiring Women in Digital here.
---