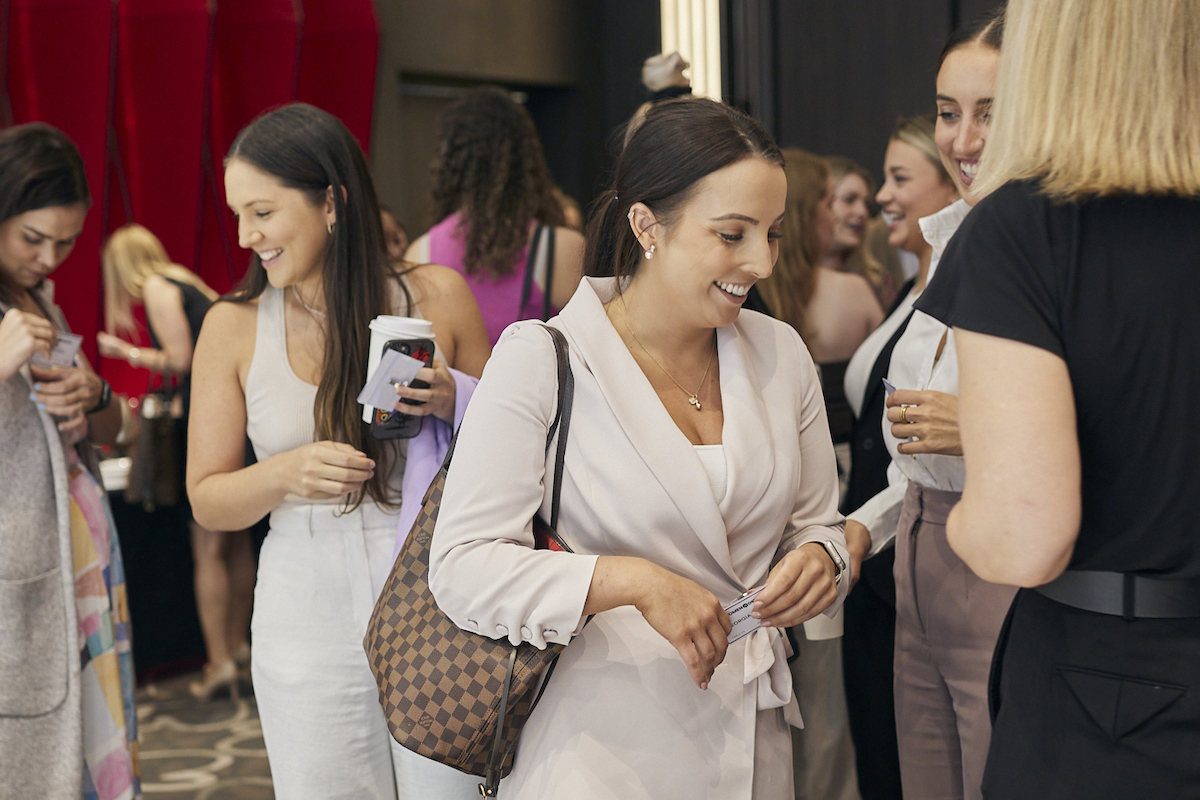 ---
Women in Digital is excited to announce the launch of its new Women in Digital Memberships. Whether you are a digital-loving, career-driven, gender-diversity-championing human or an organisation passionate about achieving greater gender diversity in the digital and technology fields, there is a membership for you!
Over the past 12 months, Women in Digital has been working with our community to better understand how we can support their careers and company goals. The overwhelming response was the desire for more regular, relaxed and in-person events to connect! This feedback led to the creation of the Women in Digital Memberships to provide a platform for members to connect with like-minded, career-driven humans and advance their careers.
"We are thrilled to launch our Women in Digital Memberships and offer our community even more opportunities to connect, learn, and grow," said Holly Hunt, Founder & CEO of Women in Digital. "The Women in Digital community is incredibly special. Filled with industry leaders that truly want the best for their fellow women in digital, I'm excited to fulfil our potential as a community body by facilitating connections that lead to life-changing outcomes."
Women in Digital's Membership program offers two types of memberships: Individual Memberships and Corporate Memberships. With our new Individual Memberships, we are excited to create an even stronger network of digital professionals who are committed to advancing their careers and supporting each other along the way. Whether you're looking to expand your circle, score your next promotion, build professional recognition, return to the workforce, make a pivot in your career, shape the future for women in digital or more broadly, the future of technology, we want to help you achieve your goals with the support of our welcoming community. On the other hand, Women in Digital's Corporate Memberships have been designed for organisations that are passionate about achieving greater gender diversity in the digital and technology fields. Aligning your organisation to Women in Digital directly connects your company to a community of women passionate about achieving career excellence and showcases your company as a diversity employer of choice that believes technology should be built by all people, for all people. By signing up for a Corporate Membership, employees will receive access to meaningful networking opportunities, discounts to signature Women in Digital events* (such as the Women in Digital Awards), and greater career success through community connectedness and support.
To learn more about Women in Digital's Memberships – click here!
Please note: At this stage, Women in Digital will be hosting in-person events in South East Queensland only. We intend to expand these events nationally in the coming year. Stay tuned!
---