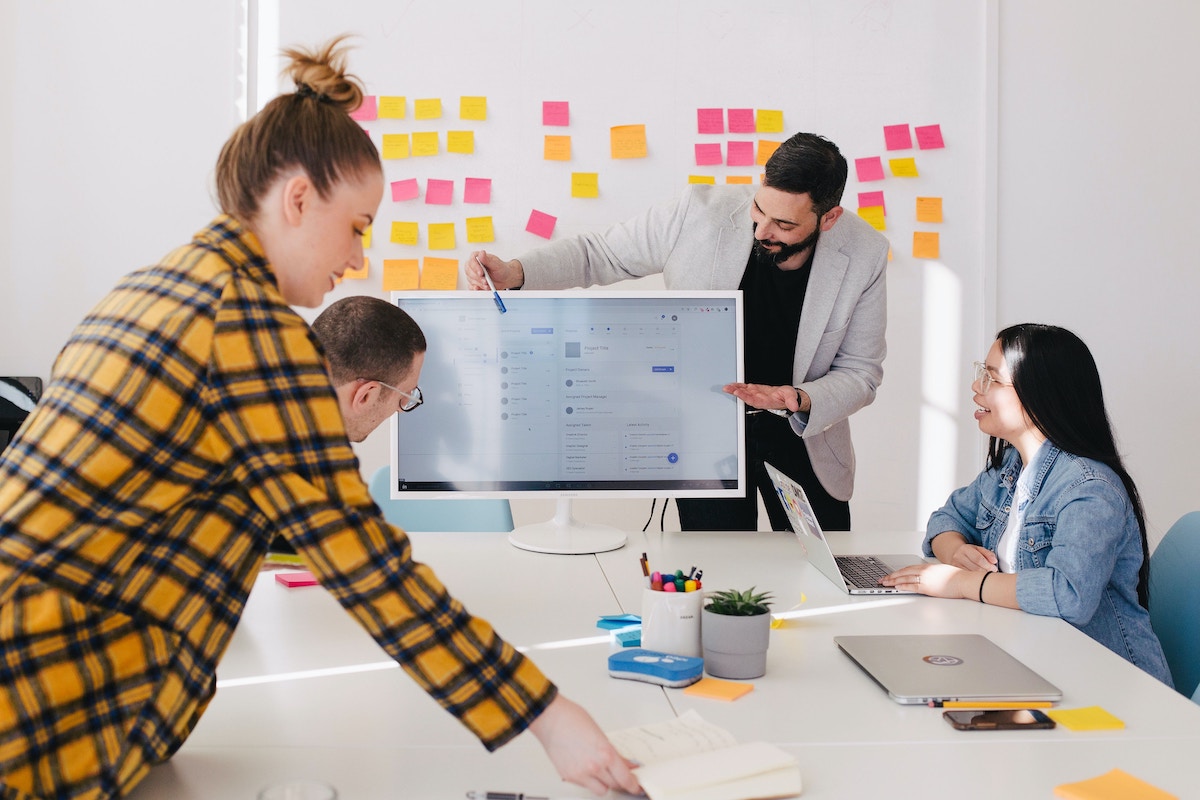 ---
To a casual observer, it might seem consultants spend an excessive time on PowerPoint; re-sizing and aligning boxes, re-arranging slides and re-editing tag lines. We're known for creating 'pretty presentations'.
Not only that, most people are terrible at it. 'Death by PowerPoint' is all too real and common — painful to read, even worse to listen to and unfortunately too easy to do.
Alas, beautiful PowerPoints do exist and are a pleasant harmony of structural and graphical design. And of course, they are existential to the consulting way of life. We (defending all consultants on the planet) inherently believe that PowerPoint is the ultimate tool for crafting compelling stories and framing important messages.
What most people don't understand is that a PowerPoint presentation is (or should be at least be) an extremely concise showcase of months and months of client deliverables. Every interview, meeting, data analysis and research is turned into insights — so that only the most relevant knowledge makes it to the client in a nutshell. Not forgetting, the client sponsor is clearly an extremely busy, BUSY person and has no time for consultant bullshit, so it's best to get to the point quickly.
This means the initial 'information dump' of 500 slides from all the work the team produced will eventually dwindle down to 10 slides. The client only wants to see the tip of the iceberg, which is the most important part anyway (likened to the 80/20 Pareto Principle).
In all respects, an impeccable PowerPoint presentation is clearly more complicated than most would think. Here are some important structural and graphical design considerations:
Structural Design
The message to the PowerPoint is key. What are you trying to achieve? What is the intent of the audience? The Pyramid Principle is a framework used to communicate the key message effectively and early in the presentation.
How do you use it?*
Structure the communication as a pyramid, presenting the main message first.
Develop the rest of the pyramid to support the main message, in ever greater detail.
Use topic sentences to tell the story mapped by the pyramid.
Why use it?
The main message, or the answer to the problem, is what the client wants to hear first, so it belongs up front.
People absorb information more easily when they know why they are receiving the information, and the main message creates that context. Stories are easier to remember.
Graphical Design
Now that we've covered sequencing and story-telling around main messages, we can focus on the singular frame.
Probably the most important element of each slide is the 'Governing Thought' title. The 'Governing Thought' title refers to an action statement which communicates the storyline of the slide in a short and understandable way. If necessary, a tag line may be required to describe a diagram or a set of points in the frame.
Of course, there are other important graphical considerations — some would consider almost "fanatical"…
Consistency is king. Use the same font, bullet, line, box, figure style and color throughout the presentation.
Use sober colors for a more professional look
Increase spacing between text to make it easier to read slide
Avoid use of clip art illustrations. Use simple illustrations to give a more professional look
Put conclusions below graphs
Never use shape effects*
Pick PowerPoint apart (say that 5 times in a row!) and you'll begin to appreciate how subtle considerations in structural and graphical will alter the message. Beyond everything, we need to be constantly mindful of the 'time-poor' audience that want clear, relevant and logical answers…but don't want to think too much about it either. That's what consultants are for; to do the thinking, problem-solving, filtering, simplifying, tinkering, magic and wrapping it all up like a neatly-wrapped present.
*References made from Accenture 2013 Consulting 101
Sejal is a management consultant at Accenture with a keen interest in design and technology. She's fascinated by design as a framework for creating meaningful human interractions with digital products, from AI, blockchain, e-commerce, social media tools and more. When she's not in an office, you'll find her tucked away in coffee shops eating "brunch food", brainstorming for her next post and drawing stick figures as accompanying illustrations for the blog.
---