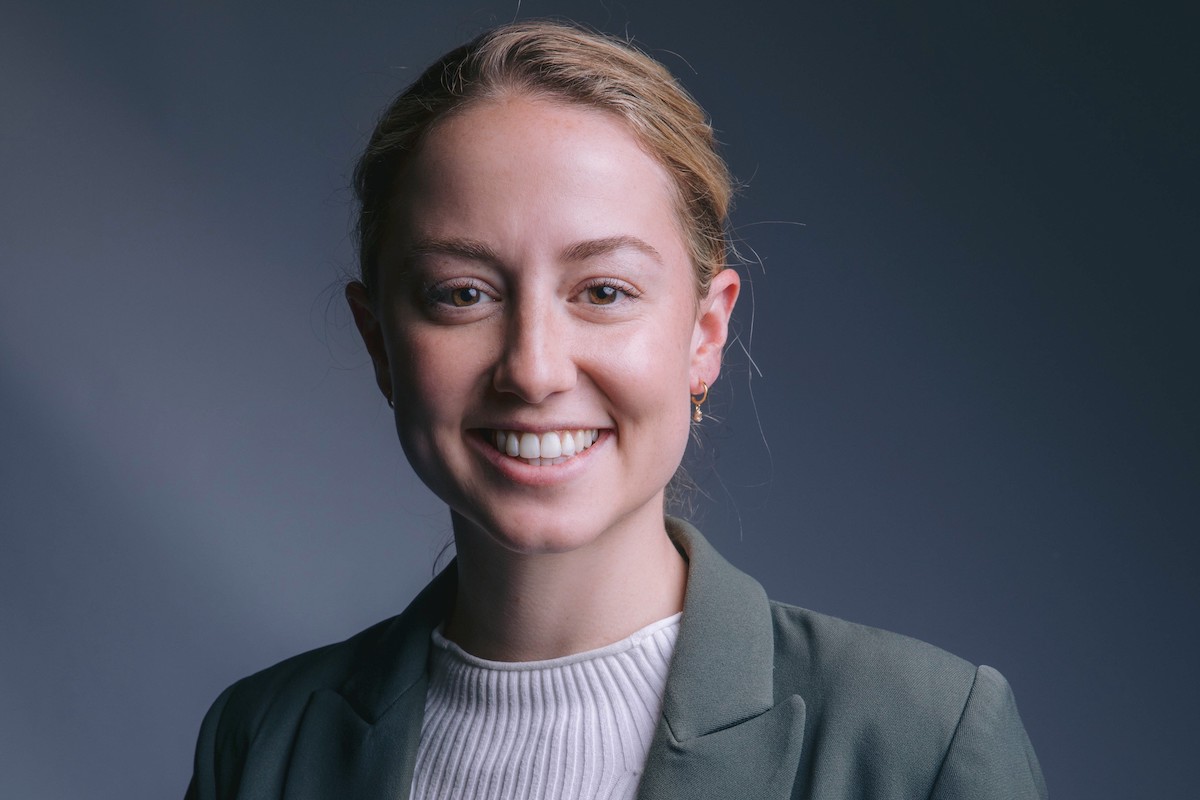 ---
At Women in Digital, we love celebrating incredible women in digital and listening to the fascinating career stories they have to tell us Rachael Dagge has anything but cookie-cutter career. A former yacht stewardess, medical receptionist, private chef and product development scientist, Rachael has an impressively diverse resume that simply cannot be condensed into one short sentence.
She has not only co-founded a food wastage AI startup and studied a Bachelor of Health Science, but Rachael has also worked closely with UQ Ventures as the Chief Student Entrepreneur in 2020 and embarked on a fully funded scholarship for the SheCodes Plus program 2021 cohort. Currently a Consultant at KPMG Australia for the Health, Ageing and Human Services division and about to start her Masters in Biotechnology, we think there might be nothing Rachael can't do.
Involved in several initiatives supporting women in tech, we were thrilled to talk with her about her career and insights into diversity in tech. Before we dive in, go and follow Rachael on LinkedIn to see her amazing journey for yourself!
These are incredible professional accolades, but tell us, who is Rachael the person?
I was born in Hong Kong because my parents lived there for 10 years and we then moved to Brisbane when I was 2.
I would probably describe myself as a high-energy, focussed people person. I am naturally very curious and I love learning anything new about the science/ technology space.
What is something that not many people know about you?
Hmm, that I used to be in circus school when I was younger!
What's the most useless talent you have?
I'm really good at doing impersonations of people and characters from movies, particularly Dory from Finding Nemo.
What are you currently watching/reading/listening to?
I'm reading Atomic Habits by James Clear and I listen to the Fear and Greed podcast every morning before work for a news update – I would highly recommend both.
Who is your professional inspiration?
Albert Einstein – to be that deeply intelligent in both science and people is remarkable. He has one of the best quotes I know, "if you can't explain it simply, you don't understand it well enough."
It is commonly recognised that there are fewer female leaders in digital and technology. How did you end up working in this industry?
I just found it an interesting industry and liked the speed of it, it's always moving, changing and you're never going to know everything about it.
Having been involved in a variety of initiatives supporting women in tech, tell us what does diversity mean to you and why is it so important?
At the core of it, I've always really valued fairness and I think that's why I've been really drawn to this area. There are major ongoing and snowball effects to lack of diversity. For example, if you don't hire diverse people for a team, you create a product that only comes from the lived experiences of those people. I've heard of image recognition software that's been built to recognise only white skin or HR AI software that's sexist when choosing candidates.
What technology development is most exciting you at the moment?
The biotechnology space is super interesting, I still can't get past this start-up I saw in San Francisco called Membio who are manufacturing artificial Red Blood Cells to eliminate donor recruitment.
There are also some really interesting advancements in the food/ agriculture biotech space, such as redesigning fruit and vegetables to grow yielding a higher amount of vitamins and minerals and counteract our degrading soil quality. I've also met the founders of a startup called AgriSea which are designing crops to grow and absorb nutrients in ocean water.
What is next for you?
Continuing in my role as a graduate at KPMG and starting my Masters in Biotechnology.
Thank you to Rachael for taking the time to chat with us about her incredible career journey so far. If you haven't already, go ahead and follow Rachael on LinkedIn here. We look forward to seeing where her career takes her next!
Want to see more career spotlights on incredible women in digital? Head over to our socials and follow us on LinkedIn, Facebook and Instagram.
---