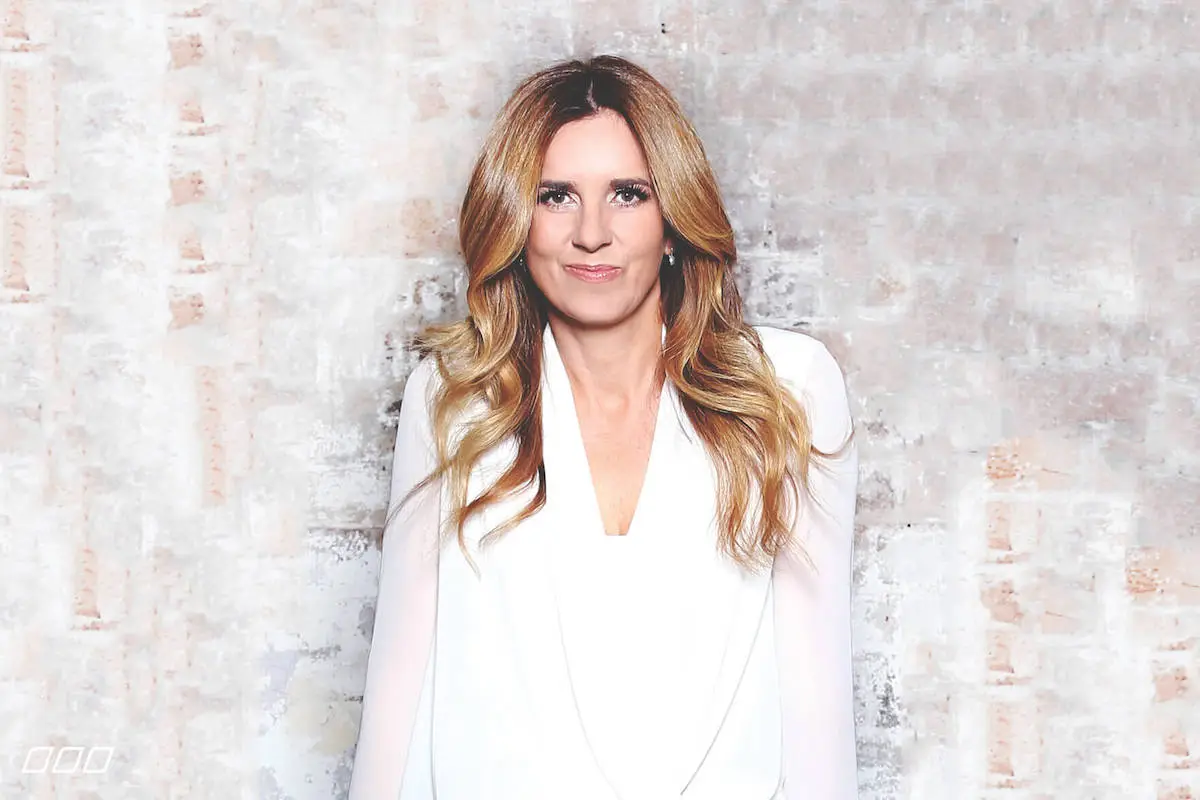 ---
You just announced the relaunch of Collective Hub – congrats! What can we expect?
One thing I know for sure – taking the time to "break the brand" to "remake" it was the best thing (apart from starting it) that I have ever done! What I also know for sure is that our purpose remains stronger than ever "to ignite human potential". As far as what the deliverables look like – we are still working through that – but expect a lot more digital content and a lot more face-to-face events.
What does your day in the life generally look like?
No one day is the same. I run multiple content verticals across multiple geographic locations with a very decentralised team working from all over the world. So it really depends on the focus at the time – be it an event series we're rolling out, or a tour that I am putting together (or delivering) or a multitude of other channels. My days could involve photo shoots, interviews, strategy, planning, visioning. These days every day also includes very consciously and purposefully "time and space" for me to think and be and recreate. I love moving forward.
How do you de-stress from a busy workday?
Consciously making time for not negotiables – exercise, good food. Time to seek, listen, education myself, explore and get into nature. Time with my partner and my cavoodle Benny in nature or by the sea is bliss.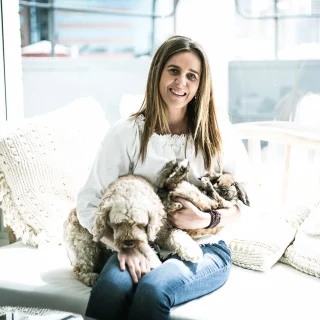 Where's your favourite place to visit when you're in need of inspiration?
No one place. In fact when I truly need inspiration I put myself in very counterintuitive places. I'll purposefully go somewhere I've never been – be it a different suburb, coffee shop, retail store or a myriad of other things. I think if you are open and you hold your purpose close – there is inspiration and opportunities in abundance and sometimes from the most unexpected places and spaces.
What's your go-to breakfast before a big day?
Big green smoothie packed with baby spinach, nuts, half a banana and 2 dates. YUM – fills me up and I'm starting the day right!
Name one thing that intimidates you?
Nothing.
We know you value work-life balance and embracing a healthy lifestyle. To what extent do you feel it contributes to productivity and/or innovation?
My health is my absolute number one not negotiable priority. Without it, we have nothing.
Name three women who inspire you.
We've done over 6000 interviews in Collective Hub print mag and online over the past five years. The pages are FILLED with inspirational women – it's too tricky to drill down to three…
Do you have one motto or inspiring quote that has stuck with you over the years?
"Here's to the Crazy Ones…" Steve Jobs
"The art of doing more with less." This really resonates with us. How could this idea be applied to digital, and in particular disruptive digital ideas?
The ability to scale tapping into digital resources is unparalleled. Be it social or a myriad of apps and tools that are now available. As my team is decentralised and in multiple locations we use digital technology and tools every day to time save. We can also automate so much now using technology. I could write an entire book (and probably will) on how technological advances have helped us to be more productive and efficient.
What are you feelings or attitudes towards artificial intelligence?
I think all technological advances are good and exciting when used in an ethical and educated way. Like anything it's about education and understanding the limitations and risks associated.
Why do you feel groups and awards such as Women in Digital are important?
I think so often we glorify being "busy" and we don't take the time to stop and acknowledge our achievements. I think it's beautiful to a) take the time to acknowledge yourself and use this as an opportunity to capture and document the legacy of what you've achieved to date. And secondly I think it's really wonderful to give visibility to so many extraordinary businesses and individuals. We can all learn from one another and it's great to shine the light on so many wonderful innovations, entrepreneurs and business leaders.
How important is it for women in the digital industry to support each other?
I am a strong believer that all of us – no matter our gender, race, industry or geographic location should support each other and lift one another higher. I am all about reciprocity, abundance and collaboration. There is enough room for everyone.
What would you want to tell young women starting out now?
Have an insatiable self-belief. And just know that anything you can dream is possible. This I know for sure.
Lisa, you truly are a force in your field. Any last words?
Just start. 
---