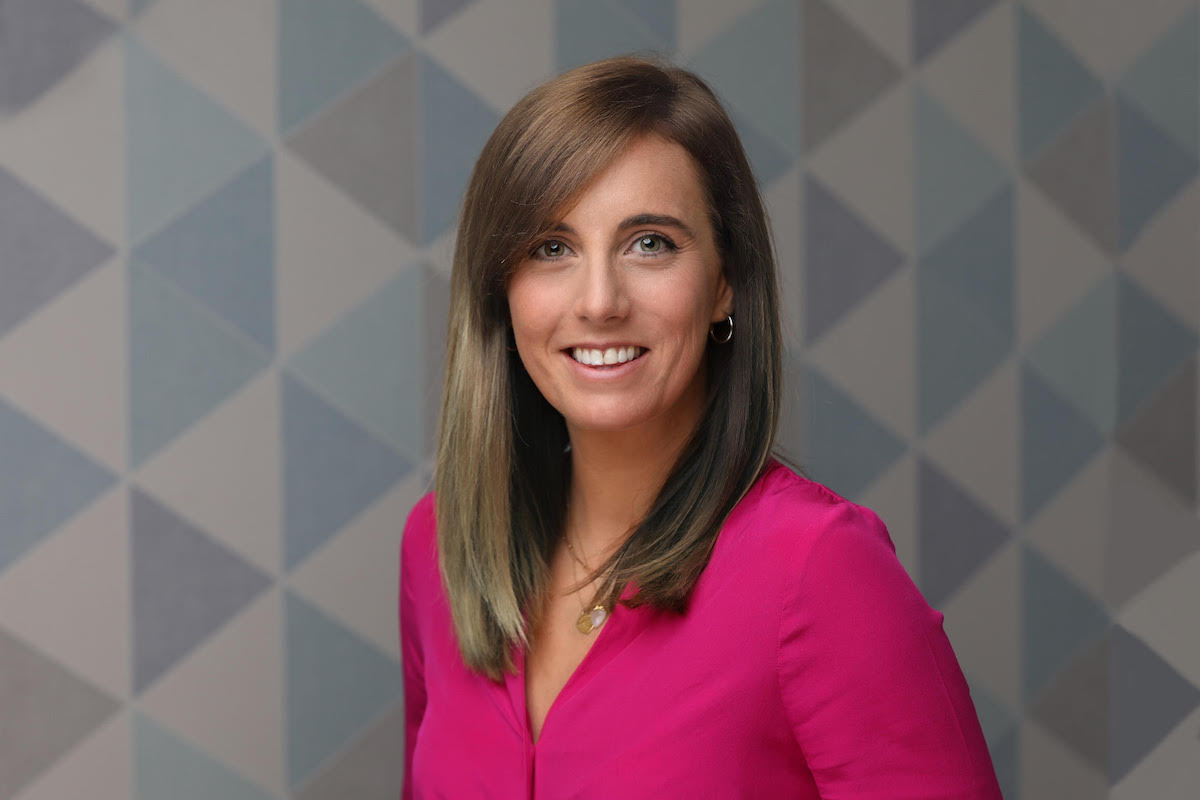 ---
Rebecca Wikman has certainly built herself an impressive resume. Boasting an extensive career in senior marketing roles, she has over 8 years' experience delivering fast paced business growth. Currently, Rebecca is Head of Growth for video creation and editing tool Clipchamp, helping the world's creatives produce professional quality video content. We were lucky enough to chat with her about her career journey, including her time working in London.
These are incredible professional accolades, but tell us, who is Bec the person?
I'm your pretty classic ESTJ! I love bringing people together and love leading the pack. Although, I'm very conscious of the fact that I'm also incredibly stubborn (I'm working on it!). I am not a morning person and rely on a few filter coffees a day to keep me sane. I'm at my happiest when I'm sharing red wine and Asian food with my partner and my family.
What is something that not many people know about you?
My parents named me after the female leading lady in the book Tom Sawyer.
What's the most useless talent you have?
I can remember the marketing jingles for businesses. I'm the annoying one that always sings along while the ads are playing on TV/radio.
What are you currently watching/reading/listening to?
Watching: I'm currently on the Masterchef bandwagon. I love how the show has transformed with the new judges. Currently aspiring to be as well spoken and well dressed as Mel.
Reading: I'm re-reading Bryon Sharps' 'How Brands Grow'. Now seems super relevant for the journey we are about to go on at Clipchamp.
Listening: I'm an avid listener of the 'How I Built This' podcast – find it inspiring, relatable and reassuring. This week Guy Raz interviewed the founder of ClassPass which gave me all the feels!
Who is your professional inspiration, e.g. Ruth Bader Ginsburg
I honestly have to say my Dad. He was the perfect example of how hard work, perseverance and risk can pay off. Besides that, with most of my career to date being in the startup world, I have been following Melanie Perkins success for many years as well as the other #girlbosses out there like Sophia Amoruso (NastyGal), Jennifer Hyman (Rent The Runway) and Payal Kadakia (ClassPass) – the female leaders out there paving the way for a diverse future.
What's on repeat with your work playlist right now?
My go to for work is 'Currents' by Tame Impala. But this week I'm loving 'Heavy Weather' – The Rubens and Lucky – PNAU
What's your most recommended Business/Marketing resource?
You can't go past the AARRR framework (Pirates framework – Acquisition, Activation, Retention, Referral and Revenue) – I constantly refer back to it and it really helps myself and my team focus on the metrics that really matter.
It is commonly recognised that there are fewer female leaders in digital and technology. How did you end up working in this industry?
I've always been a bit of a tech nerd – especially when it came to learning a new skill to allow myself to just get the job done myself; HTML, graphic design, marketing automation. So naturally I've always been drawn to companies that are tech first, and also those that have quite diversified leadership teams. Also, I've always put in a lot of work into expanding my network. Four out of five jobs that I secured in my career I was introduced to the hiring manager by a contact. LinkedIn for the win.
What has been your biggest career challenge?
For me personally, my biggest challenge is trying to maintain a healthy work/life balance. I'm one of the 700k women in Australia that suffer from endometriosis and I'm still learning how to manage my chronic illness and making sure I give my body the time it needs. I find this hard to do when there are so many exciting and rewarding parts of my job that need more than 8 hours of the working day!
What technology development is most exciting you at the moment?
I love anything to do with marketing automation.and predictive modelling – and specifically anything that combines the two! If your digital marketing and lifecycle strategy can automatically trigger based on predictive behaviour (i.e. propensity to pay), you're onto a winner.
What is next for you?
For the first time in a long time, I'm just embracing 'the now!' I'm so excited to be back in Brisbane with my family and friends. It's exciting seeing how much the Brisbane market has changed in the past 5 years and I'm so proud to work for such a fast growing start-up. I'm looking forward to spending time exploring Australia – I will be on a plane to Barossa Valley or Margaret River whenever the craziness of Covid-19 calms down.
A big thank you to Rebecca for taking the time to chat with us. If you'd love to read more Q&A's head over to our blog, we will be sharing further business success stories so stay updated with our Facebook and Instagram.
---