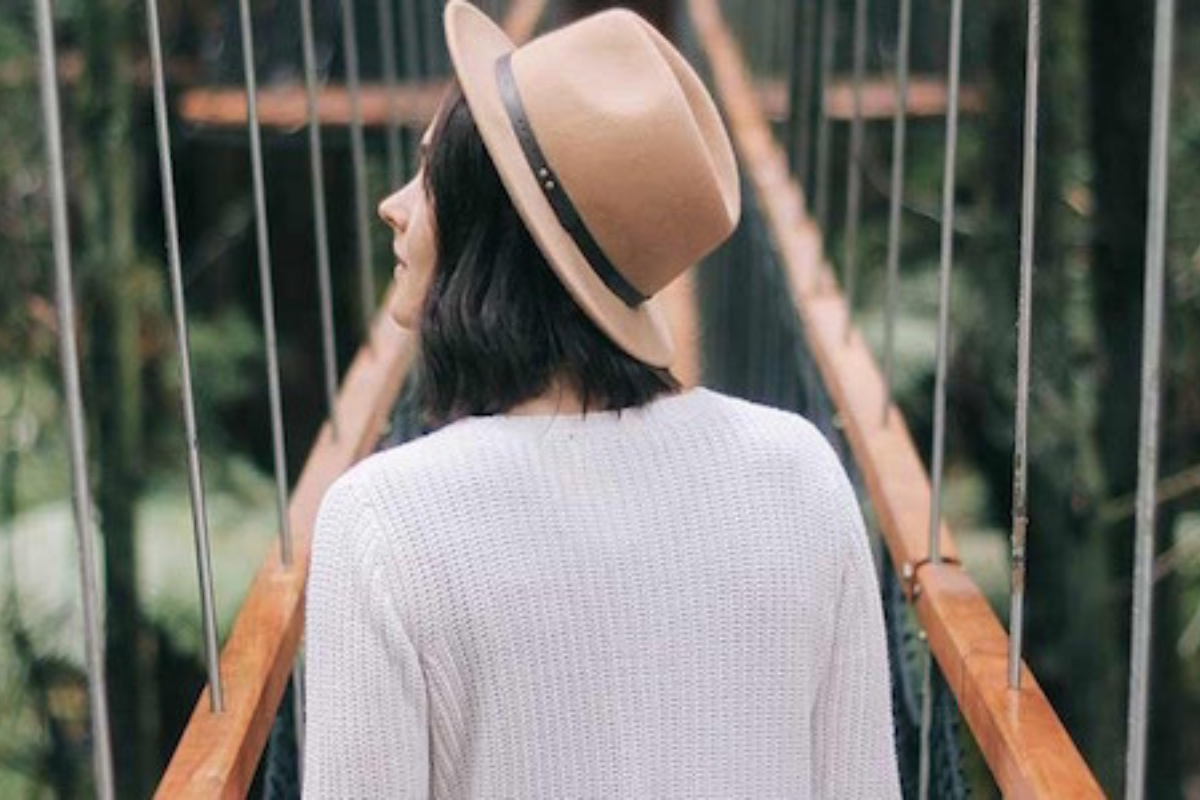 ---
By Jade Ong
How do we get more women investing? The economic reality women tend to face is full of gaps – super, wages, investing – and part of closing them involves gaining the knowledge and tools necessary for tackling the inequality.
It's why we're developing a series aimed at inspiring women to invest in their financial future (and in turn, themselves) by looking to others who are already on that journey.
I'll be sharing my own experiences in finance to kick things off, detailing 4 things I would tell my 24-year-old self.
15+ years in financial markets taught me a lot about myself, and has helped develop the investing mindset I have today. While learning along the way is part of the fun, these are the things I wish I knew from the get-go:
1. Find your passion and pursue it
I'm a big believer in doing what you are passionate about, not what others say or think you should do. Haven't quite figured it out yet? That's okay, just never stop searching.
I've seen too many friends make life decisions, such as choosing courses and careers paths, based on what their families think.
They almost always end up with regrets.
When it comes to investing, I've learnt the same principle applies – invest in what you find interesting, because you'll be naturally motivated to learn more and become well-versed in whatever it may be.
If you can align your passions and beliefs with what you're investing in, it's going to be a far less uncertain and stressful ride.
2. It's good to take risks sometimes
At 24, I couldn't possibly picture myself quitting an amazing job in investment management to go overseas and pursue my travel dreams (let alone stay there for nearly 4 years), then leave an established career in investment banking to found a start-up.
If you asked anyone who knew me at the time, they would probably say it wasn't in my DNA. Fast forward a decade or so, (eek, I've just given away my age!) I've discovered that taking on these risks, which I now see as opportunities, has only led to positive outcomes.
If you can overcome the fear of failure; the experience gained is priceless.
"You're unlikely to regret decisions you make, and more likely to regret decisions you don't make."
I'm not saying quit what you're doing and jump on the latest fad, or try to double down on your life savings at the casino. But rather strive to develop a healthy relationship with risk – it can be quite rewarding.
Let's take the stock market as an example. Numerous studies have suggested a major factor influencing a woman's likelihood to invest is they fear it's too risky.
However, once the fear is overcome, research has shown women tend to outperform their male counterparts – partly for the very reason they don't enter markets in the first place. The research data (collected by Fidelity Investments) also showed that while men are more likely to make trades, which means trading fees eat away at their portfolios:
"Women assume less risk, such as not loading up entirely on equities. They also invest more in vehicles like target-date funds, whose automatic allocations make for smarter diversification"
I thought being in a career surrounded by men had changed my perception of risk over the years – turns out perhaps it was in my DNA after all.
3. Start investing early & think long term
Compound interest is a wonderful thing. It's simple math we're taught in school (if we're lucky), that if I had fully appreciated at the time, I would have started investing sooner and started building wealth early on.
The beauty of it is you can start small, and watch compounding work its magic over time – supplementing it with a simple monthly savings plan based on what you can afford.
A close second behind compounding is possessing a long-term mindset. The share market will have its ups and downs, and unless you pride yourself in being a successful day trader, just let your investments build up over longer periods.
It's your long-term mindset that breeds superhero-like qualities according to the Fidelity Investments study:
"If you want to invest like a wonder woman, that means shifting to a long-term focus, saving more up front and giving up on trying to time the market with brilliant trades."
While it's not gender that drives performance, there's no harm in embracing your natural tendencies when they happen to work in your favour.
Don't be hard on yourself if your long-term thinking hasn't infiltrated your investing mindset yet. One of the key findings from 'Enabling Change: A Fresh Perspective on Women's Financial Security' research report revealed:
"Equal numbers of men and women (around one in two) say they were taught about managing finances at an early age. But the situation is very different when it comes to investing. Only around one third of women have been taught about the benefits of long-term investing when they were young, with lasting effects on their behaviour and financial wellbeing."
Take it into your own hands and have a long-term plan as early on as you can. The difference between putting away money for investing at 25 compared to 35 is stark.
4. Invest in what makes sense to you
As a young fund manager, I was encouraged to 'put my money where my mouth is' by investing my own personal money in the stocks I recommended. This taught me two things.
You should only invest in what you know about and believe in
You can spend all your time reading, but you learn so much more by taking part in investing yourself
Like with anything, learning the theory is good a foundation, but I found the best way to learn was through practical experience.
People always say the fastest way to learn a language is to spend time in that country, and immerse yourself in the culture.
Want to learn Spanish? Spend some time living in Spain. Want to learn about investing? Why not start investing? It's a piece of invaluable advice I live by to this very day.
You should never settle for less than having full transparency over knowing what you're investing in and why (especially when someone else manages it for you).
It can be as straight forward as truly understanding or believing in a long-term investment trend like e-commerce, or knowing a little bit about every global stock you own.
You might be surprised by how much you'll already know about a stock given you're probably using their products or services every day. That iPhone you're using is made by Apple (a listed company on the stock exchange: NASDAQ), and that item you ordered in one-click was from Amazon (also listed on the same exchange).
If you stick to what you're familiar with, you already believe in or are passionate about, it will be less tempting to give in to the latest get-rich-quick scheme or investment fad.
And whatever you do, just don't forget to learn, invest and grow. Plus have some fun along the way.
---