Women in AV: Creating a more diverse and inclusive AV industry with Scene Change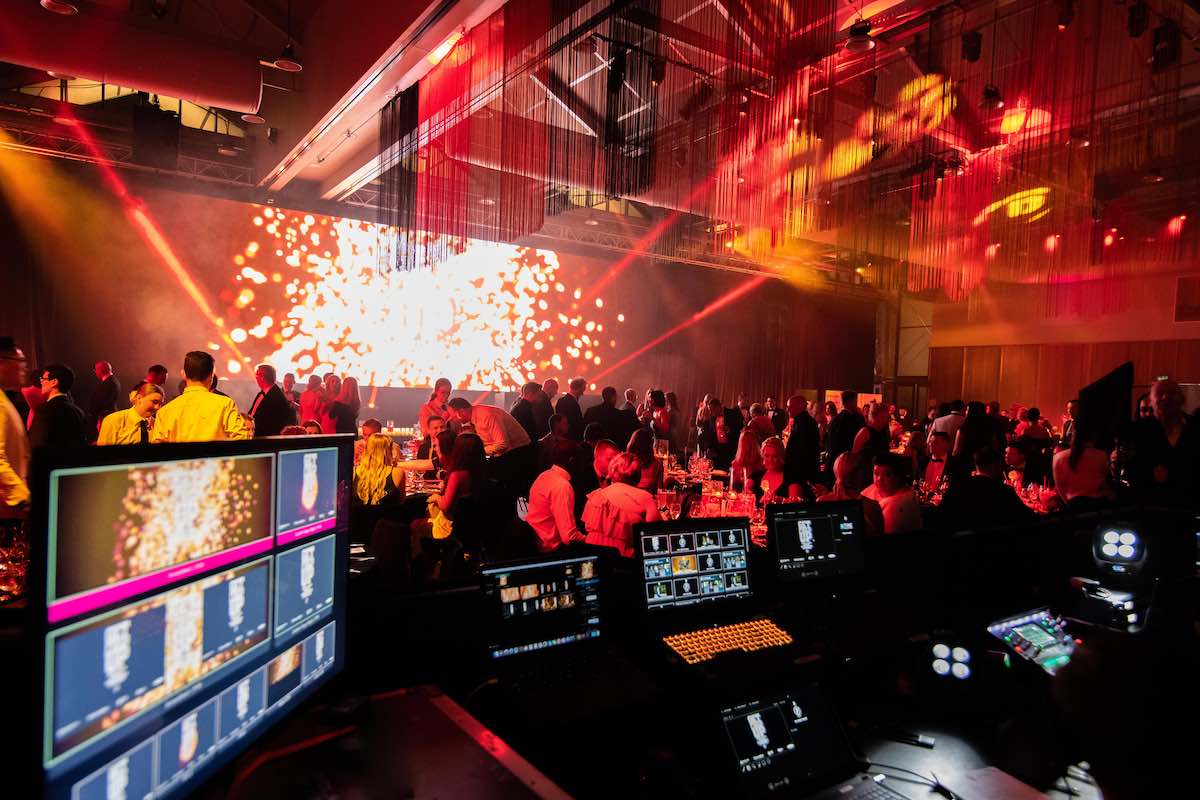 In the Women in Digital community we hear a lot about female developers, coders, leaders, marketers and those working in startups. But it isn't so often we talk about women in AV which is why we sat down with QLD Director of Scene Change, Gareth Percey. In this interview we talk about carving out non-traditional career paths, diversity in AV and the female role models leading the industry. We hope you enjoy this Q&A.
Q: Give us your elevator pitch – what is Scene Change in 50 words or less?
Scene Change is a national event technology company specialising in big screen video, sound, lighting and staging. We mainly work with event producers and big brands for special events, product launches, awards nights and conferences.
Q: Obviously Scene Change is across Australia and you are looking after the AV for hundreds of events a year. What has been the most memorable event for you?
The first gala event held in the Howard Smith Wharves Precinct for 600 people in the disused riverside shed that now houses Felons Brewery, before any of the development had started, they even had to build a false floor for the event. We created a virtual pixel mapped view of how the precinct would look in the future. It was a great night and the start of something special for Brisbane.
Q: How did you get into a career in AV?
It was a case of right place right time and willing to give anything a go. While working my regular job for a local retailer I answered the call to help out a mate who needed assistance at midnight to pack down an outdoor event. Imagine the middle of winter in Hobart, rain and snow coming in sideways, it wasn't ideal but I was interested. Two weeks later I was offered a full time technical role and 19 years later it has been much better than retail.
"Female techs are a scarce, valuable resource. We have four on our Brisbane team and are constantly looking to increase this." – Gareth Percey
Q: When people think of AV they commonly think of a group of guys in all black geeking out over the latest audiovisual tech. Do you think the AV industry (as a whole) has a diversity issue?
Yes that has historically been the case, what sets Scene Change apart is that we select techs for their personal skills and understanding of presenters rather than tech geekiness. That prevents the annoying mansplaining that annoys our 80% female client base when they find it elsewhere. Female techs are a scarce, valuable resource, we have four on our Brisbane team and are constantly looking to increase this.
Q: Why do you think that is?
The industry hasn't had many female role models active in the technical area until recently, but that is changing.
Q: What things are Scene Change implementing to help create a more diverse industry?
Training of crew on how to create a more inclusive industry. A lot of our crew are younger and bring a much more inclusive attitude than old-school industry types. We also support the Women in AV Group which has done a lot to highlight this issue in the last two years.
"A more diverse workforce makes our business a better place to work." – Gareth Percey
Q: What made you want to get involved with Women in Digital?
As I have two daughters of my own I am keen to support industry groups that break down the barriers so that they can feel comfortable in following nontraditional career paths. Also a more diverse workforce makes our business a better place to work.
Q: What women in AV inspire you?
I look up to any of our female techs for bringing their wider skills into our industry, it is sometimes not easy for them and in the future they will be looked up to as pioneers. Particular respect to Toni McAllister who founded the Australian Women in AV Group which has done a lot of valuable work in a short time. And Kim Crofts from our Sydney office who was literally the first tech hired there, and she has been with us for 13 years.
Creating an awards night like the Women in Digital Awards is no small feat. This year with the awards hosting over 500 national guests at the iconic Howard Smith Wharves, we were in search of an AV partner that:
a) Wouldn't blow the budget and,
b) Could help us deliver an unforgettable and seamless experience for our guests.
We are so very thankful for Gareth and the entire Scene Change team for helping us make this happen and more importantly, for actively working to create a more diverse and inclusive AV industry.
Want to learn more about Scene Change? Head to their website, Facebook, or Instagram.
Want to learn more about the Women in Digital community? Subscribe to our newsletter and be sure to follow us on Instagram.
Gareth Percey is the Director – Queensland for Scene Change.
Gareth is an experienced director with a demonstrated history of working in the events services industry. Skilled in Special Events, Live Event Producer, Technology Management, Live Events, and Audio Visual System Design and generally a really nice guy, he is someone you should want to connect with.