Building a Successful Career in Digital: Q&A with Margarita Camus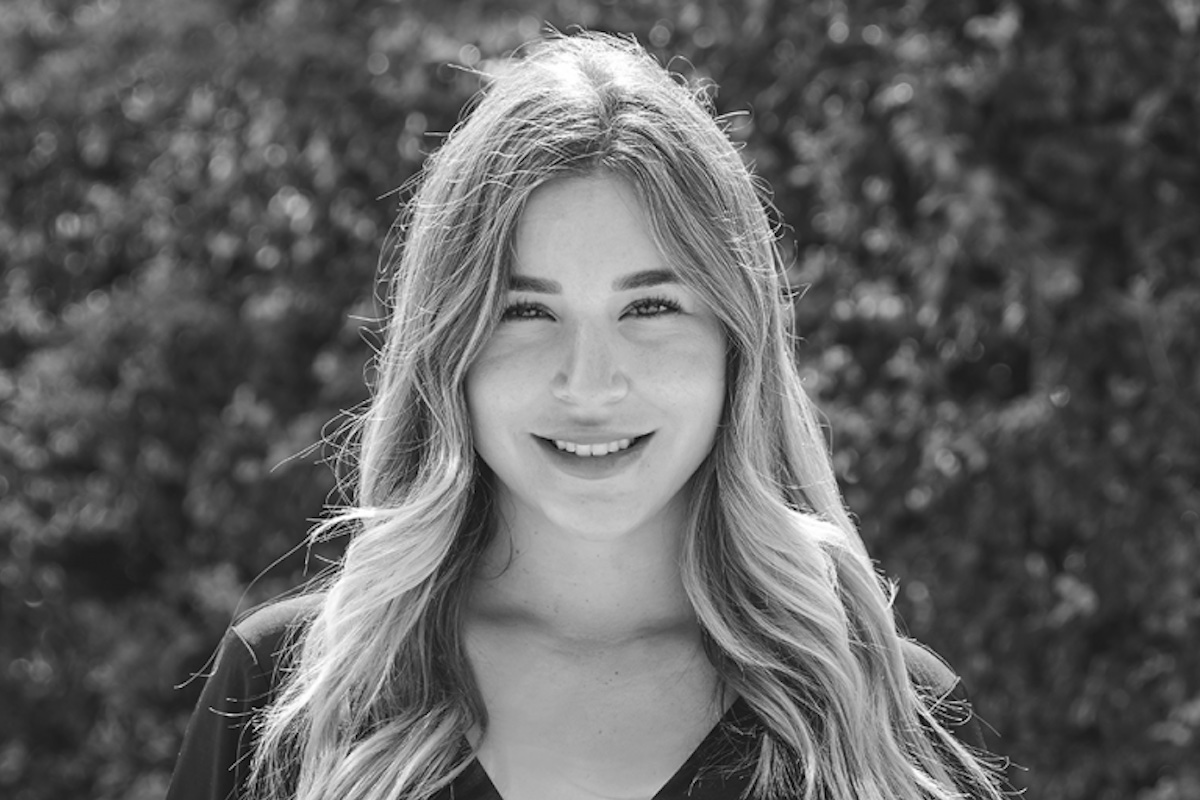 In a world where technology is as much a part of your daily ritual as your toothbrush, digital really is a girl's best friend. From the moment we wake up our days are dominated by interactions with apps, programs and devices, modern accessibilities that most of us couldn't imagine living without.
Not only has the digital era redefined the meaning of convenience, ongoing innovations in technology have also established new and continually expanding job markets, in turn creating a wealth of novel career paths.
One woman who has paved her professional journey in the rise of the tech revolution is Margarita Camus, Digital Innovation Lead at Queensland Urban Utilities. A regular guest speaker and contributor within the digital innovation, marketing and technology industries, Camus knows more than a thing or two about the ever-evolving digital landscape.
Here, we speak to her about everything a tech-savvy woman needs to know about building a career in the digital landscape.
Women in Digital: What does the digital era mean to you?
Margarita Camus: The digital era is the new way of life. As a digital professional it's about constantly navigating the ever-changing industry so we can make sure we're meeting customers' expectations, creating efficiencies and adding value.
WID: How does digital affect your day-to-day?
MC: Digital is all around us, and is especially engrained in my life as a tech professional. I wake up to an alarm on my smartphone, use a smart toothbrush that syncs with my phone, and tell my Google Home to play my favourite morning playlist – all before I've had breakfast!
That being said, when I get home from work it's important for me to put my phone down and enjoy a meal, spend quality time with my family and friends, or make it to a yoga class. Digital can make a very positive impact on a person's life, but at the end of the day we are still human and need to know when to disconnect and be present.
WID: Throughout your career you have worked in digital strategy, digital marketing and project management for a diverse range of brands across different industries. What has working across these different sectors taught you about the flexibility of digital marketing?
MC: I have been lucky enough to work on incredible projects with some of the world's biggest brands, including Nestle and UNIQLO. Working for one of Australia's largest water companies is an incredible challenge and I'm really enjoying working in a more innovation-focused digital role [where] I get to push the boundaries and explore new technologies like artificial intelligence (AI) and bots, to see how they can add value to our customers' digital experience.
Each brand you work with can have a completely different approach to digital, and it's been invaluable to my career to have a wide breadth of experience; I think getting digital experience across a range of industries is one of the best things you can do early in your career.
WID: What are the most important professional skills required to thrive in the digital era?
MC: I would say the best digital professionals genuinely love technology, have curious personalities, enjoy learning and want to solve complex problems. Digital is constantly changing and you have to keep up with new technological advancements and user trends that change almost on a daily basis, so it's not something you can do without a significant time investment.
WID: In 2014, Queensland Urban Utilities introduced a 'Women in Leadership' Group to promote and harness the potential of women within the organisation. Can you tell us more about how Queensland Urban Utilities is currently working towards improving female representation in the digital realm?
MC: Joining the Women in Digital pledge represents our commitment to supporting diversity within digital teams at Queensland Urban Utilities. We are also involved in other initiatives, including Work180 and Diversity Council of Australia, which promote diversity across the organisation.
I'm very proud to say our digital team is gender balanced and we have tailored sourcing strategies to attract top digital talent from all industries, backgrounds and sectors.
WID: In the digital realm, do you feel there are currently equal opportunities for both men and women?
MC: It's widely acknowledged that diverse teams are more productive and profitable and it's great to see more organisations recognising this and pushing this movement, especially in the digital industry, which can often be very male dominated. It's not just the right thing to do, but organisations will be left behind if they don't prioritise diversity.
Diversity is more than just [about] gender. There are a range of other factors that organisations need to consider including diversity of ethnicity, socioeconomic status, language, religion, sexual orientation, and geographical area. I also think diversity of experiences and viewpoints are important, as it provides more holistic ways of looking at organisational challenges.
WID: What role do you think analogue communication plays in our digital world? Do you feel there are some business practices and forms of communication that cannot be digitised?
MC: Absolutely – at the end of the day digital isn't just about technology or processes, at its core it's really about people. I'm passionate about events like hackathons, as they provide a great opportunity to break down silos and encourage diverse teams to think about digital challenges in new ways. The magic behind a hack happens through human interaction. Plus, they are great fun!
WID: What do you love most about what you do?
MC: I love working with a passionate team, and working for an industry that does so much for our community and environment. I'm supported by an incredible team that believes in my ideas and constantly encourages me to push boundaries. It's really refreshing. 
WID: What piece of advice would you give to women who aspire to work in the digital realm?
MC: I'd encourage them to build a great network and find a mentor to support them on their professional journey. There are so many digital events and activities across Australia that can help you to connect with like-minded people.
WID: What's one app you can't live without?
MC: There are a few! I recently converted to using an Apple watch and I really enjoy the activity tracker to keep me active. I also plan my life on Evernote and couldn't live without it.