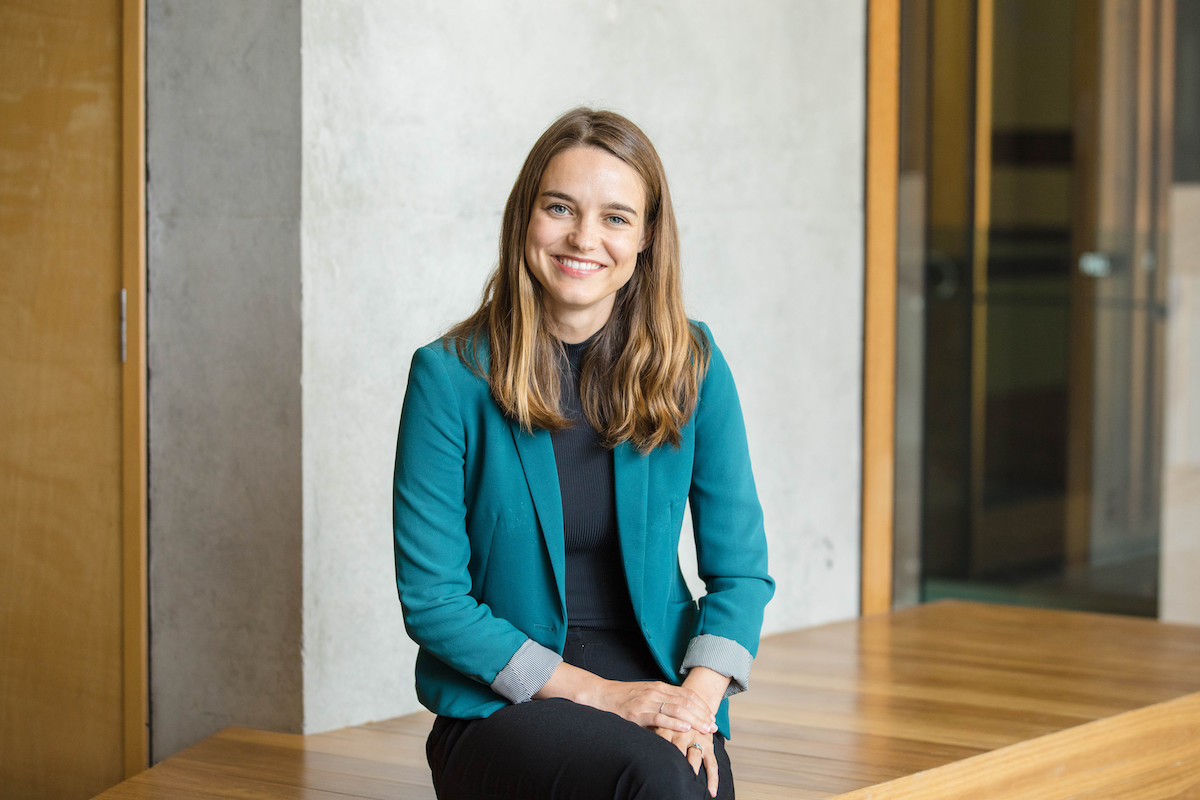 ---
Camille Socquet-Clerc is the quintessential woman in digital. Originally from France, Camille has always been passionate about marketing and has extensive experience working as a Marketing, Communications and eCommerce Manager within global brands including Michael Hill, Alpha Digital, Mountain Designs and L'Occitane to name a few. We can't help but be in awe of her career!
In 2019, Camille founded Bloom – an impact investing platform that helps people invest in cleantech and clean energy projects. And just last year, she did that thing that all founders dream (and fear) doing… Taking the leap and leaving full-time employee life behind her to focus all her time on Bloom.
Camille holds a very dear place in our heart at Women in Digital HQ for her passion for diversity in tech and being a long time Women in Digital community member. We were thrilled to chat to her about her career journey from Marketing Queen to impact entrepreneur and diversity ambassador.
These are incredible professional accolades, but tell us, who is Camille the person?
I was born in the French Alps and spent my childhood skiing and being out in nature. As a result, I love being outdoors! I spend as much time as possible hiking, surfing, swimming… But I also love learning and problem solving, which means my work has always had a lot of meaning to me. I am passionate about my work. And as a person, I guess I am a very sensitive person, who loves to connect with people on a deeper level.
What is something that not many people know about you?
I absolutely love dancing. I am that person that will dance until the music stops.
What's the most useless talent you have?
I used to be a ski teacher, not very useful when you live in Brisbane!
You have recently founded Bloom. Looking back, when did you decide to 'take the leap' and put this idea into action?
I decided to go full time when we got accepted into the University of Queensland's iLab program. It is a competitive and quite prestigious startup accelerator program, which gave me confidence that it was the right time to go all in. At the same time, our community was growing really fast, which also gave me extra validation that I was on the right track and needed to take the plunge. I have to admit as well that my partner has been pivotal, he encouraged me to go all in and accepted the financial risk – I owe him a large part of the courage it took to leave my full time job.
What has been your biggest career challenge and how did you overcome it?
My biggest challenge was to create my own company in a field (financial services) that was new to me. I did overcome my impostor syndrome and doubt by doubling down on work, and making sure that I methodically ticked all the steps to head into the right direction. Surrounding myself with mentors and advisors has been key to giving me confidence and accountability.
What are you currently watching/reading/listening to?
I am passionate about impact investing so one of my favourite podcasts is 'Good Future'. I am also a fan of Guy Raz (NPR journalist) so I highly recommend 'How I Built This' or 'Ted Radio Hour'. I purposefully don't have Netflix to make sure I spend as little time as possible watching TV, but my guilty pleasure is "Adventure Time" – An American fantasy animated series. It's incredibly witty and cute and only last 10min per episode – perfect after a long day of work.
Who is your professional inspiration?
I admire other female founders who have done really well in the green-tech field such as Katherine McConnell, Founder & CEO of Brighte. In general, my inspiration comes from entrepreneurs who have been bold in their vision and who are driven by making a positive impact.
What's on repeat with your work playlist right now?
I don't work with music – I need deep focus to do my work. In the past I actually suffered in noisy open-plan office environments! However I listen to music everyday when I run in the morning – I love the 'Discover Weekly' playlist on Spotify, always new things to discover and energising music to raise my energy levels and motivation.
What's your most recommended Business/Marketing resource?
I love everything Harvard Business Review (podcast, magazine, website) – because it is nuanced and backed by research most of the time.
I recommend the book 'Talking to Humans' (a practical guide to the qualitative side of customer development) by Frank Rimalovski and Giff Constable. This is one of the best resources I have come across to build my startup. Talking to your customers is so simple YET so few people truly do it. To me this is a skill and resource that should underpins any other business or marketing strategy.
My career took a turn in 2018, when I started learning more about Climate Change. I could no longer reconcile working for an industry that did not actively provide solutions to the climate crisis. As soon as I made the decision to be aligned with my value, a Communication Manager role at EnergyLab was advertised and I knew it was my chance to do the work I was meant to be doing.
What do you think can be done to improve diversity in the digital industry?
We need leaders and people in position to hire to develop progressive HR and diversity policies. We need leaders to educate themselves on the many benefits of diversity (Women in Digital activities and events are a great place to start!) – there is now overwhelming research linking diversity and performance for businesses, there is no excuse for any leader in business to be passive on this matter.
What technology development is most exciting to you at the moment?
I am excited by blockchain for its potential to create more transparency in supply chains and revolutionise the way people consume energy across the world.
What is next for you?
Launching our App later this year! For now people can sign up to our waitlist here.
A big thank you to Camille for taking the time to chat with us. If you haven't already, go ahead and follow Camille on LinkedIn and learn more about starting your climate impact investment journey with Bloom here.
Want to see more career spotlights on incredible women in digital? Head over to our socials and follow us on LinkedIn, Facebook and Instagram.
---