Introducing the Women in Digital Advisory Board for 2020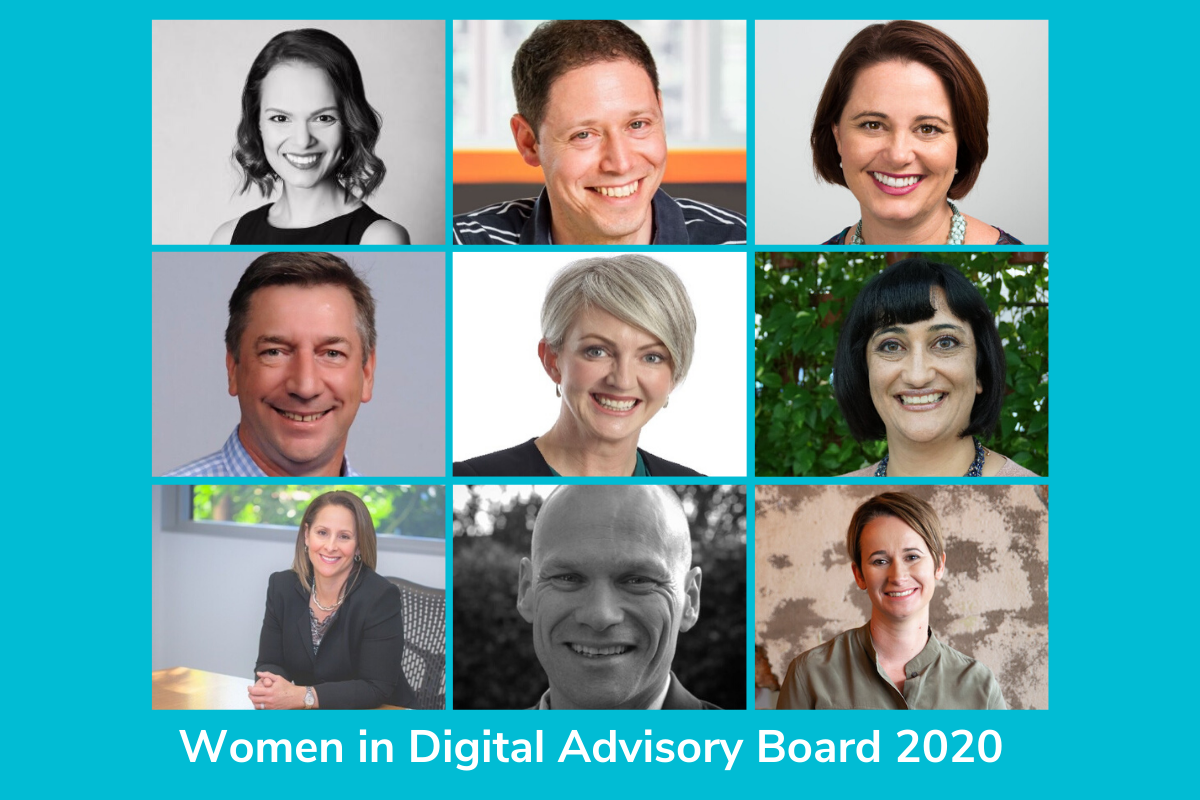 New decade, new board! That's the saying, right? Our past board members have each achieved great success in their careers and have moved onto international opportunities and broader remits. As we farewell and thank them for their great contribution, we are thrilled to announce Women in Digital's new Advisory Board!
Our Advisory Board is made up of passionate industry leaders who want to contribute to the future of Women in Digital, ensuring that the organisation meets the needs of the community and society more broadly. Women in Digital has a responsibility to create long lasting change in the industry, and this is only possible through the input, energy and collaborative strategic direction provided by these industry leaders.
Introducing our Women in Digital Advisory Board for 2020…
Mandy is one of the digital & IT industry's most successful and grounded leaders. Mandy has been asked to join the advisory board to speak on behalf of senior leaders in technology about how Women in Digital can serve its community.
Anne is the QLD Enterprise Sales Manager at AWS. Her career in Cloud and ICT within the Australian Market spans over 15 years.  She is known as a detail orientated leader who is skilled in assisting large, complex enterprises transform to adopt new technology enabling them to deliver on their strategic outcomes.
Anne is also an active ambassador for girls and women in technology and goes above and beyond in her role to champion the community.
Ran is one of Australia's most successful entrepreneurs, having launched Haystack six years ago he now has over 100,000 companies around the world using his software. With a truly global business yet local roots Ran provides a unique voice and perspective on how Women in Digital can create a legacy of change and drive equality for men and women.
A long standing supporter of Women in Digital, Gemma brings a wealth of experience and knowledge in partnership strategy. Gemma is passionate about supporting women to reach the peaks of their careers and sees Women in Digital's events, partner network and community as the perfect facilitator for ambitious professionals.
Terry is also a long standing supporter of Women in Digital. He is incredibly passionate about ensuring more women join technology and digital. He has been an internal champion of the Mentor Me program at Cisco which provides young female IT graduates with an opportunity to gain work experience within their office. He sees his role with Women in Digital as a way of extending his IT industry impact.
Gavin continues on the Women in Digital board as a strong advocate for Women in Digital. Gavin's career has been extensive. Working for companies including Ogilvy, Apple, Adobe, Microsoft and now Amazon Web Services. In the words of Stephen Covey, Gavin always thinks with the "begin with the end in mind' philosophy.
Bernadette is the CIO of Brisbane City Council and is the quintessential woman in digital. She has built an impressive career in male dominated industries. Companies on her resume include Accenture, Rio Tinto, Queensland Rail, Aurizon, Virgin and now Brisbane City Council. She presents a distinctive value proposition with over 20 years' experience in IT whilst also holding senior management positions in Enterprise Strategy and Mergers and Acquisitions.
Rowena is the Director of Customer Experience for the Department of Housing and Public Works (QLD) and one of Women in Digital's earliest and biggest supporters. You might not see her as she often as she works in the background but she has played a pivotal role in getting the Women in Digital Awards off the ground. With a background in Marketing, Communication and Innovation, Rowena has worn many hats throughout her career including Senior Customer Strategy Specialist at Suncorp Bank, Global head of Marketing, CX and Digital at Flight Centre Travel Group and Chief Marketing Officer at Console Group.
Jane has joined the Women in Digital board and with it brings her commercial acumen and experience with organisational psychology. She has built a strong reputation for devising and executing human resource, organisational development and broader business strategies through influential leadership, technical capability. Her experience spans across 15 years and has seen her manage the culture and people at Virgin, Aurizon, QUT and now Technology One.
What an incredible, accomplished and diverse advisory board. We look forward to working with these members in 2020 and beyond.