Women in Digital Interview Series: Q&A with Emma Croston, Digital Transformation Consultant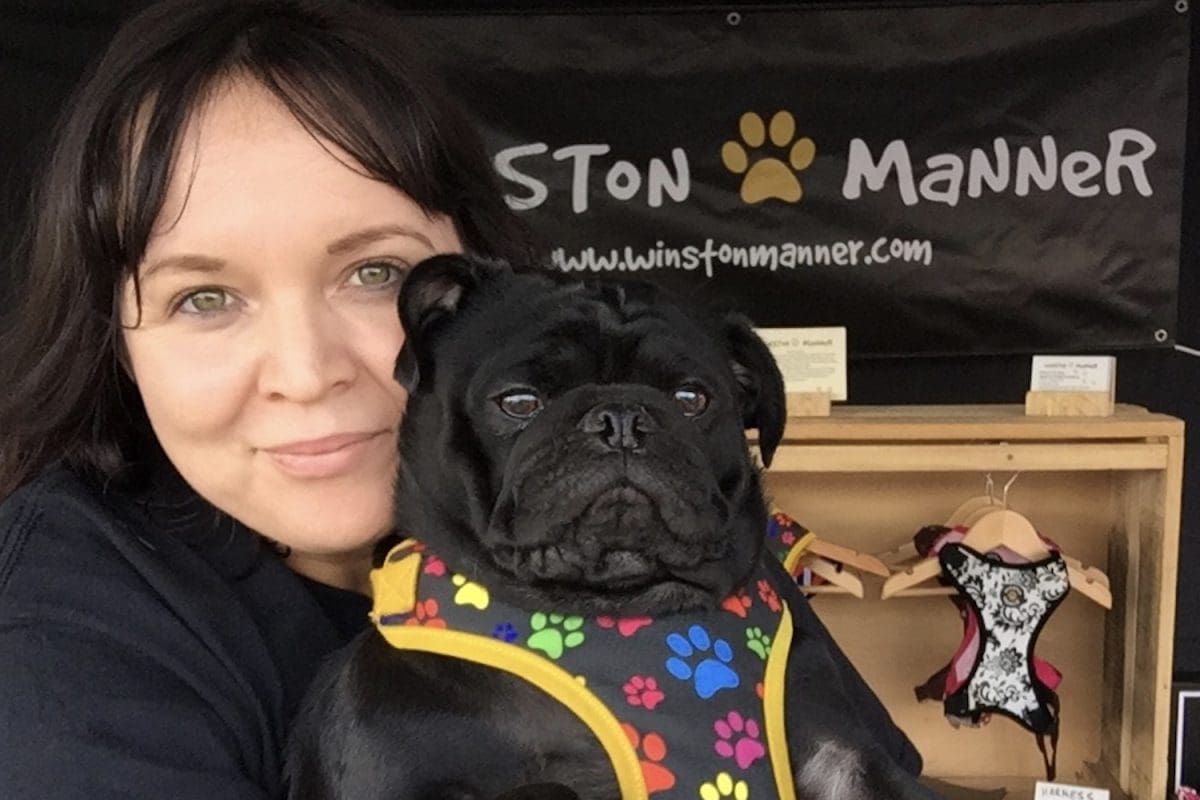 Emma Croston is the queen of start-ups. When she's not consulting or giving key insight as an influential board member, Emma runs her own dog fashion label- talk about keeping busy! Her success as a start-up founder, adviser and investor and experience across multiple industries is truly impressive and we were so excited to chat to her about her extensive career!
Emma,  you now run your own eCommerce business alongside consulting with organisations and boards to deliver digital transformations. But tell us, who is Emma Croston the human?
Take me away from the office and I absolutely love to have fun. Laughter is a must in my every day, most of the time I am laughing at myself. I love new experiences… Even if they are terrifying.  Recently I found myself alone, hiding under a small side table, in a tent, in the Serengeti at 3 am in the morning, armed with a whistle (that's all they give you to fight off the wildlife), struggling with a bout of diarrhea (let's just say I wasn't leaving the table for anything), terrified that I was about to get caught in an elephant stampede! (I could hear them coming)….. Turns out they were zebras. That pretty much sums me up., I love adventure, even if it is terrifying, and my mind is always strategically thinking of the best option to minimise impact… hence the table!
It is commonly recognised that there are fewer female leaders in digital and technology. How did you end up working in this industry?
I started my career in marketing. When the internet came along I was working in the travel industry. The travel industry was one of the first industries people shifted to online purchasing very quicking, with flights and accommodation.
At that stage websites and e-newsletters were the responsibility of the marketing department. At the time I was living in Townsville working for the North Queensland tourism body. We were giving a $6mil grant to promote driving in North Queensland. This meant developing websites and iPod-podcasts.
When I returned to Brisbane in 2007 I thought there was an opportunity for me to position myself in digital marketing and website development. So I studied it and my career went from strength to strength.
You worked with Cathie Reid co-founding Epic Digital. You are both strong women who are used to being in leadership roles, how did you successfully navigate co-leadership?
Cathie and I have very different leadership styles which compliment each other. Cathie is very good at identifying people who can bring her vision to life. I am a strategic futurist. I can take Cathie's ideas/visions and know very quickly if they are viable both practically and commercially.I can see problems before they happen, which some people see as a negative.  Cathie is very good at understanding that I am looking beyond the problem presented and toward the future outcome. We have a lot of respect for each other and we have a lot of knowledge in different areas. We know when we have stepped on each other's toes and we are able to move past it very quickly and focus on the vision and outcomes. We grew together and we grew to become very good friends.
Did you have any initiatives at Epic Digital to recruit female technical talent, and if so can you please share your insights.
I didn't have any defined strategy to recruit women. However, I do believe that women are stronger in certain areas within a development team than men are and vice versa. Women naturally tend to have more attention to detail and are strong multitaskers, they tend to thrive in product manager and testing roles. I believe there is a need for more women within the development team.
What do you think can be done to improve diversity in the digital industry, particularly in more technical positions?
I think the focus needs to shift to showing women a lot of creative roles within technology development. The scoping and development of products needs female input. I would like to see more women applying for these types of roles which don't require formal technical knowledge.
What technology development is most exciting you at the moment?
Predictive analysis I believe is the realistic first step toward artificial intelligence. Companies need to have clean data that can support decision making. Most have a long way to go in just getting clean data. I think there is more to be done before the artificial intelligent learner are ready of deep business application within existing businesses.
A massive thank you to Emma for chatting with us. If you want to read more Q&A's with the top women in business head over to our blog! We will also be sharing further female success stories on our socials so stay updated with our Facebook and Instagram.