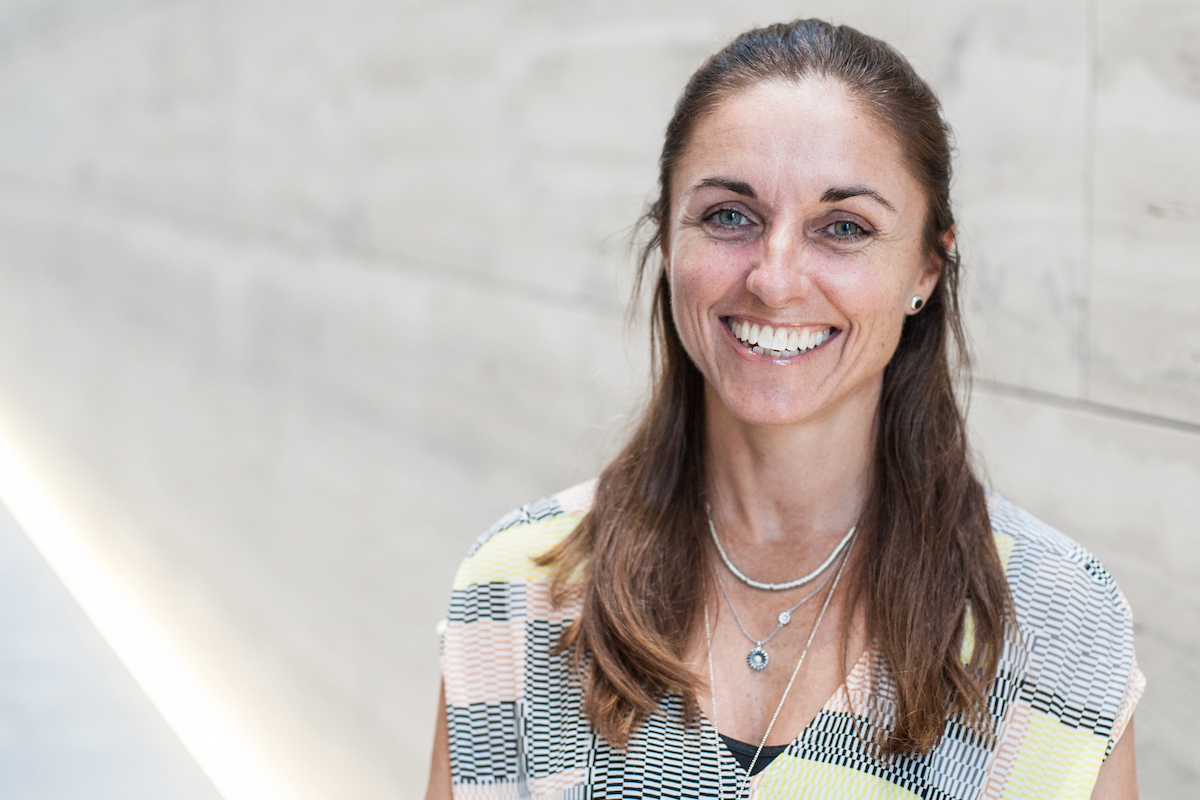 ---
Introducing the 2020 Women in Digital Awards Innovator of the Year, sponsored by Clinic to Cloud, Carolyn Mee!
Carolyn is the Founder and CEO of the Sound Scouts app, an online hearing screening service designed to check for hearing issues in children. This innovation incorporates the science of a hearing test in a mobile game that is not only accessible, but fun and affordable for families! Thanks to the Australian Government Department of Health, this life-changing service is now free in Australia and has been implemented in over 1,200 Australian schools, completed 40,000 children's checks plus 15,000 adult tests. What an incredible innovation!
We are delighted to chat to Carolyn about her winning entry, career in digital and insights on diversity in digital industries.
Watch the live announcement of the Women in Digital Awards Innovator of the Year here.
Congratulations! We are so impressed by your entry and obviously so were our judges, but tell us, who is Carolyn the person?
I'm a woman who believes that if you put your mind to something, anything is possible. I'm a mother and a Founder. I'm as persistent as I am passionate because one without the other will only get you half way there. I care about making a difference, learning and growing in the process.
What is something that not many people know about you?
I lived and worked in the Red Sea in Egypt for a number of years. At one point I felt as comfortable under the water as I did above it.
In a bite-sized summary, how did you come up with the idea for Sound Scouts?
Sound Scouts was my final assignment for a course I completed in Digital Media. I was introduced to the concept of Serious Games, games that can do more than just entertain, and I quickly recognised the potential to apply the theory to testing children's hearing. As the mother of three children I knew it was difficult to access a face to face hearing check so I was confident that a digital solution would be a game changer.
Who is your professional inspiration?
I'm inspired by everyday people doing things that matter because I believe that one person can make a difference. Dr Catherine Hamlin was and continues to be an inspiration. Her efforts to assist marginalised women were extraordinary. Dr Fred Hollows is also an inspiration.
You have obviously found a fantastic niche in the market, what were some challenges you encountered while launching Sound Scouts?
Disruptive technology is often frowned upon as people are skeptical about new ways of doing things. In the early days I presented to hostile audiences more often than not, rarely receiving acknowledgement for our efforts to think innovatively about a problem that had not been addressed in decades. Fortunately, we were able to demonstrate the effectiveness of the solution and the rigour that we had applied in its development, and the sentiment slowly changed.
What's your most recommended business resource?
I recommend listening and learning from your customers.
Most of your career was involved with production and content creation, how did this experience tie into what you do now at Sound Scouts?
As a content creator the need for digital knowledge was becoming more and more important hence why I returned to study. But there's also a need to integrate creative thinking into digital solutions, so my background in content creation was and continues to be extremely relevant.
I had spent decades thinking about how to engage and entertain so when it came to applying that to the Sound Scouts solution it was second nature.
How do you believe Sound Scouts has made a difference for families and clinicians during this pandemic?
Sound Scouts is a digital, app-based hearing check that parents can do at home. It enables a non-clinician to triage a child (or an adult) to determine if they need to take the next step and see a clinician.
During the early months of the pandemic we doubled down on the development of our Clinical Portal which enabled hospital audiology departments to direct patients on their wait list to test at home. The clinicians could then remotely review the results and make a decision on whether the patient needed to be seen by a clinician.
What advice would you give to anyone with an idea for a business solution/ product/ app?
I would encourage anyone with an idea to take the first step. That first step may be conducting research, finding a business partner or documenting a plan. Once you take the first step, which is always the hardest, more steps will follow and before you know it you will be on the road to building a business.
What is next for you and for Sound Scouts?
We're working on making Sound Scouts available in more countries so more children have access to an accessible, reliable hearing check that has been purpose built for children . We're also expanding our product offering and will be releasing a number of new web apps in the hearing space in the coming months.
It is commonly recognised that there are fewer female leaders in digital and technology. What do you think could be done to improve diversity in tech?
I love the Women in Digital call to action that 'you can't be what you can't see' and I fully support the drive to elevate more women working in the digital space to act as role models for others to emulate.
My digital journey has been supported by firstly, a scholarship and then by several government grants. I think distributed properly this type of government support can make a big difference.
Do you have any initiatives at Sound Scouts to recruit or support female talent? We would love to hear your insights.
Sound Scouts is a small company but we encourage diversity in our team. We appreciate the value people can bring to the team if they have a different perspective on the world. This drives our culture and is top of mind when we are hiring and building new relationships.
What do you believe is the importance of industry awards such as the Women in Digital Awards?
Awards, like the Women in Digital Awards, allow people like myself to take a moment to stop, reflect and appreciate what we have achieved. It's not uncommon for Founders and innovators to be constantly focused on the next challenge, but it is important to celebrate the milestones and Awards encourage us to do this.
What technology development is exciting you at the moment?
I'm excited by the promise of technology to deliver better outcomes in the health space. Serious games have untapped potential to engage, entertain and inform and I'm looking forward to seeing how they will be harnessed in the future.
Once again, congratulations Carolyn on this accolade and thank you for taking the time to chat with us!
Want to get involved with the Women in Digital Awards? Be sure to subscribe here so you never miss an update! 
To read more Q&A blogs from our line-up of Women in Digital Award Winners, head over to our blog and keep an eye out for more success stories on our Facebook and Instagram. You can also see our list of other winners here.
---