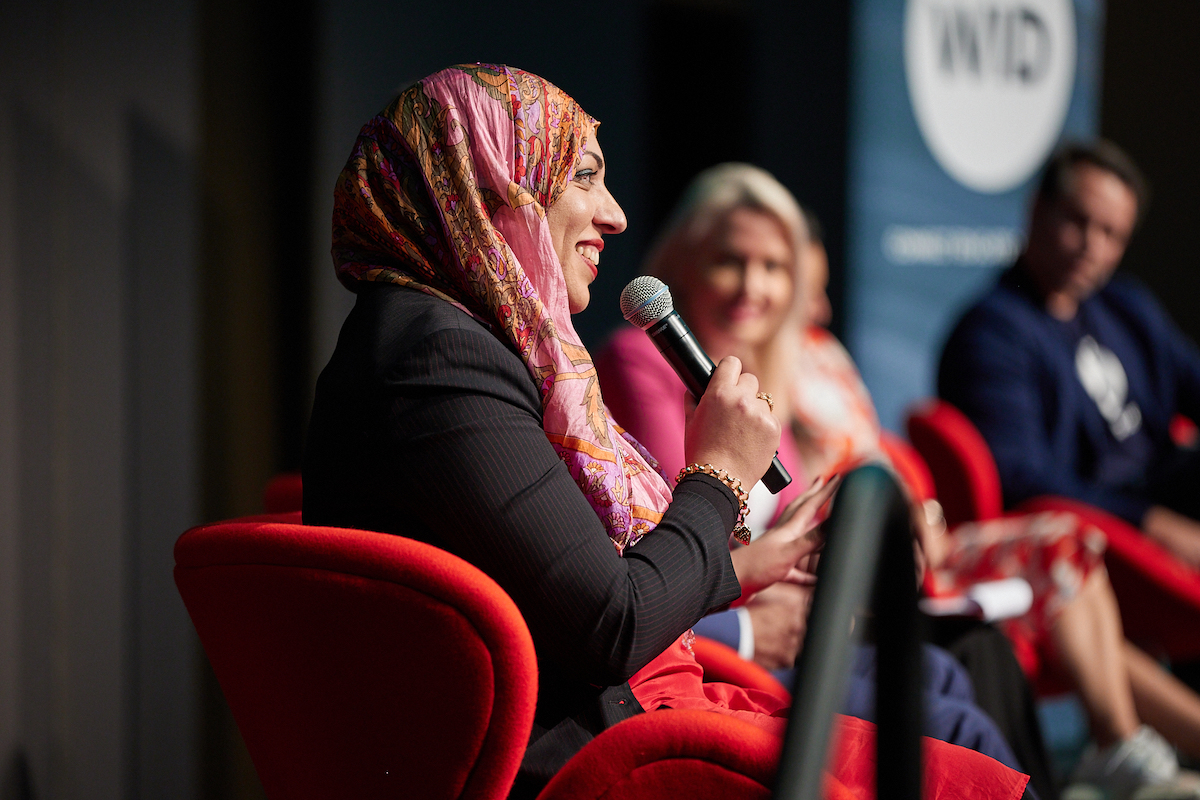 ---
"Once people are aware of their biases, are open about how those were formed and, how damaging they can be to those who they are directed towards, the path to changing that mindset can begin."
In August, Women in Digital hosted our annual long lunch, powered by Cisco, on the topic, "The Path to Progress: How we can be better allies on the road to gender diversity". For this conversation, we pulled together a panel of some of Australia's top leaders in the Australian digital industry to share share, learn, and discuss how their organisations work to improve gender diversity and how together we can all worth together to create gender parity. The panel included Chio Verastegui (Head of Strategy & Growth, LeapFrog Investments), Michael Reid (Chief Executive Officer, Megaport), Shaden Mohamed (Chief Customer & Marketing Officer, ex SilverChef, Google, Expedia), Antony Stinziani (Chief Information Officer, the City of Gold Coast) and was moderated by Kate Jones (Executive Director, Tech Council of Australia and Advisor, Soda).
So many incredible insights were brought to the surface, particularly from our audience Q&A at the end of the panel. But with so many questions flooding in, we unfortunately ran out of time to answer them all! So we reached out to the wonderful Shaden Mohamed to get her thoughts on some of the top questions from the afternoon.
Here are Shaden's truly pithy and must-read insights:
What can people do to address people's misogynistic biases? Are there are any biases you have had to personally overcome?
Recognise they exist, including by those who are well intended. You can't undo generations of conditioning in one training session. It must be an ongoing dialogue and learning process.
Are there any biases I've had to overcome? That, my friend, could be a book series.
What would you say is the first step to increase diversity when hiring?
Ensure the recruitment team have a clear mandate and goal to bridge the gap. What is measured is done.
Secondly, ensure they are trained to identify transferable skill sets for the role, as not all candidates will follow a traditional career path. Especially women who are more likely to take career breaks to be caregivers.
Strong women are often told they're 'intimidating'. Are there any quick ways to scale this down?
No. Haha… language or statements like this are another way to punish women who do not conform to the norms attached to gender. Just like the perception that men who do not display strength are considered weak. There is no quick way because these norms are deep rotted into our culture from a young age. Our little boys are told not to cry, or not to 'act like a girl'. It's time we stare into these damaging stereotypes head on and find ways to break the cycle.
How can allyship effectively address intersections of gender with other identities e.g. race, ethnicity, sexuality, ability?
Once people are aware of their biases, are open about how those were formed and, how damaging they can be to those who they are directed towards, the path to changing that mindset can begin.
Confidence vs. capability: Do you think hiring managers are truly in tune to the confidence gap in women? How can we work towards bringing men on that journey?
Yes I believe they are. I just don't think they make allowances for it. How do you tell a hiring manager to hire someone who isn't confident? Or who presents as less confident? Managers (both men and women) need to help their female team members build that confidence, and there are various ways to do that in the work place, in preparation for that opportunity when it does arise.
What are the top three skills needed for someone wanting to get into the digital space in the next 3 years?
The technical skills (practical and/or theoretical) are critical for digital generally speaking. However in the next 3 years, a focus on AI, analytics and 1st party data management would be the ones I'd foresee becoming even more important. In addition, project management and BA skills will be more important as vendors play an increasingly larger role in transformation.
About the speaker: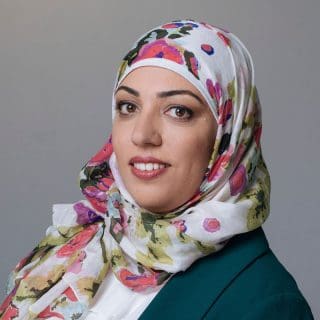 Shaden Mohamed is the former Chief Customer Officer at SilverChef who led their Global CX team in Product, Marketing and Customer Success. Recognised by iMedia as one of the world's top 25 marketing innovators of 2015, Shaden has over 15 years' consulting and corporate experience in sales, operations, strategy, marketing and ecommerce across APAC, North America and the Middle East.
Prior to her role at SilverChef, Shaden worked at Google, Expedia and the Wotif Group, Backcountry.com, Auto & General and The Travel Corporation over which time she has consulted for a number of Fortune 500 companies across several industry verticals including travel, tech, telco, retail, FMCG, media, finance and automotive. As a business leader, a first-generation Australian and a woman of colour, Shaden has built a formidable career as a woman in digital and is now paving the way for future women in digital while being an incredibly strong advocate for DEI.
---
Don't want to miss out on our next event announcement? Subscribe to Women in Digital here.
---