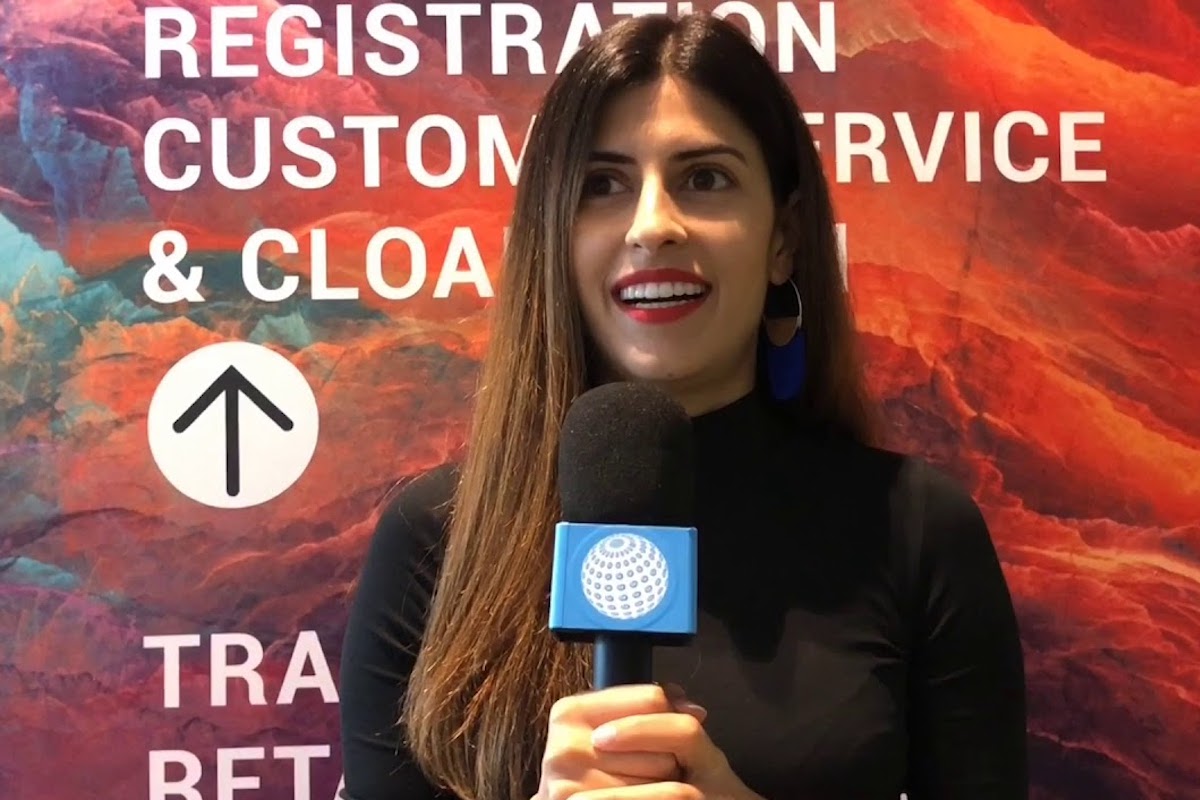 ---
At the 2020 Women in Digital (Virtual) Awards, we were thrilled to host the Director of International Emerging Tech Innovation at Walmart (yes, Walmart!) as our international keynote speaker. Her name is Fareena Contractor.
A former molecular geneticist, Fareena has experienced her fair share of surprising career pivots to get where she is today. After helping develop the H1N1 vaccine in India and researching brain cancer suppressors at the University of Alberta, she left the lab in 2011 to explore Design Thinking and Strategy. This is where she found her calling in business innovation. Over the past 3 years at Walmart, Fareena has built a grassroots innovation organisation which has disrupted the status quo and effected significant changes across functions, levels and countries. We were so inspired by her personal journey and story of resilience, we HAD to have her speak at the 2020 Women in Digital Awards.
2020 has been a tough year (to put it mildly). Whether you've been separated from family, lost your job or struggled throughout isolation, everyone has a unique story to tell. In the face of this global crisis, we believe the role of resilience has never been more relevant (or important) to our Women in Digital community. Fortunately, Fareena was eager to lend her insights on building resilience and now we are thrilled to share them with you!
You can watch her full speech from the Women in Digital Awards here:
Here's a summary of Fareena's top 8 tangible tips (backed by science of course) on building resilience:
1. Eat well, exercise, rest
It makes sense that boosting your overall health will give you the strength to take on stressful situations as they come along. This starts with eating right and exercising, releasing those 'feel-good' chemicals we call endorphins. For the average adult, 150 to 300 minutes of moderate-intensity physical activity each week is recommended (Australian Government Department of Health, 2019). But believe it or not, sleep is just as important. Without sleep, your ability to learn, make decisions and cope with stress drastically decreases. For most adults, medical professionals recommend seven to eight hours of sleep per night (Harvard Health, 2017).
2. Connect with yourself & connect with others
Strong ties to family, friends, co-workers or any person or group of individuals are key to building resilience. They are your stress buffers, particularly your close family and friends. Together, these parties form your social network that you can lean on from time to time to help you bounce back from setbacks or offer support in return. But it's important to also have regular check-ins with yourself as well to help assess your emotional, psychological or physical needs and deal with any issues you identify.
3. Meditate and reflect on the uncomfortable
Of course, nobody enjoys being comfortable. But it is something you should try and embrace. Next time you experience a situation that makes you feel any discomfort or stress, rather than avoiding it, sit in your discomfort, and clear your mind. Meditation can help counter the stress you're experiencing by eliciting a relaxation response and help build resilience (Headspace, 2020).
4. Be creative
When we are creative, we automatically become resourceful and look to solve problems in new and interesting ways. It is so often overlooked as a great source to cultivate resilience. Think about what is your creative outlet? We all have elements of creativity – it doesn't have to be a Michelangelo piece). Whatever it is, find time to be creative and create something!
5. Be generous and give back
You know the saying – the more you give, the more you get. Generosity fuels the soul, giving you a sense of purpose and wellbeing as well as that warm and fuzzy feeling. Who doesn't love that?! Being generous doesn't require anything drastic either. Simply buying a coworker a coffee, volunteering at a local event or putting a few dollars towards your favourite cause is enough to get those feel-good vibes flowing!
6. List things you are grateful for
We may not celebrate Thanksgiving in Australia but anyone can see the benefits of taking the time to be thankful for what we have in our lives. It not only increases positivity and self-esteem as you reflect on your achievements but also helps reduce stress and make you happier overall (Happify Daily, 2020). Fareena recommends that every day to sit down and write out three things you are grateful for. This can be anything – if your family is safe and healthy then that's enough to be grateful for as not everyone has that.
7. Experience new things
Take opportunities to experience new things! Leaving your comfort zone to try new things can be undoubtedly daunting but what better way to build confidence and resilience? Now, we're not pushing you to jump out of a plane or anything but you could travel somewhere new, give pilates a go or experience anything that energises you and will help you create new memories.
8. Smile 🙂
This is the most simple step to building resilience that you can apply immediately! According to recent research published in Experimental Psychology, when you smile, the emotional centre of your brain (called the amygdala) is stimulated and releases neurotransmitters that moves you into a more positive space (Marmolejo-Ramos et al., 2020). Also, you've probably heard this before but smiling really is contagious (Wood et al., 2016). So we recommend you start now! 🙂
Thank you to Fareena – we are so excited to see what this powerhouse is going to do next! If you are interested in learning more about Fareena, connect with her on LinkedIn.
Want more? To read our Q&A interviews with our line-up of Women in Digital Award Winners, head over to our blog and keep an eye out on our Facebook and Instagram. You can see the full list of 2020 Women in Digital Award winners here.
---