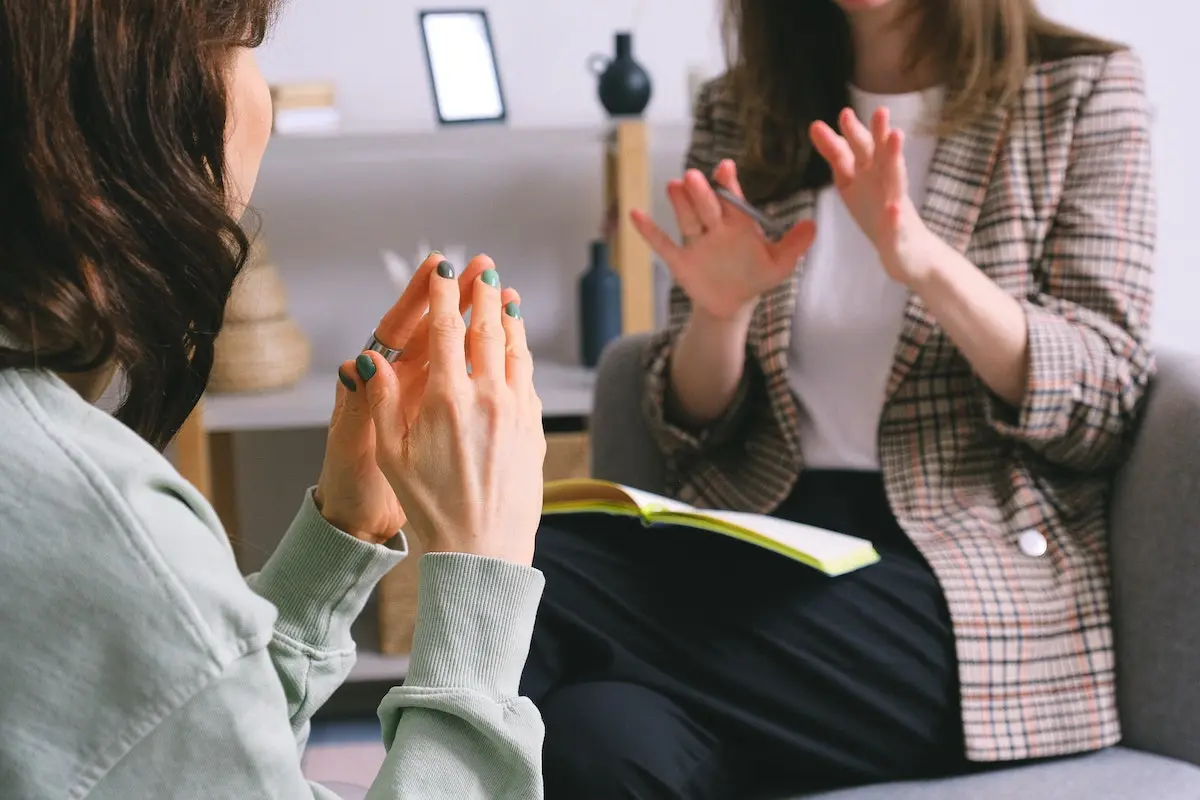 ---
One of those key 'adulting' moments is when you start talking about money. These conversations are so important to have with all professionals. But particularly for early-in-career women as being able to confidently and successfully negotiate a higher salary is crucial (and necessary) for bridging the gender pay gap. The Women in Digital team were lucky enough to be invited to share their experience and advice on having those difficult conversations with the Assisterhood community. 
Watch our Q&A with Assisterhood now:
Prefer to read? Here are their key takeaways on how and when to ask for a raise, avoid self-sabotaging, and knowing your true worth:
But first, here's a quick summary:
Just do it – stop avoiding the conversation
Be proactive and start the conversation early -it's all about building a relationship
Find that sweet spot – talk about more than just money
Back yourself even when you're not feeling confident & know your worth!
Remember, value isn't just monetary
Avoid comparing your salary with others
Your employer is human too! (and chances are, they are nervous as well!)
Let's get started…
Just do it!
It's probably inevitable that conversations around money are going to make you nervous – we feel you. But if you don't feel like you are getting what you are worth, you may start to build resentment towards your employers which could be totally avoided through one simple, uncomfortable conversation. At the very least, this process will help you build both resilience and confidence over time.
Be proactive and start the conversation early
Many people ask us, "but when is a good time to talk about pay rises?" The answer is sooner rather than later. And the best way to approach this conversation is by building a relationship with your employer. Whether that's weekly or monthly check-ins, you and your manager can discuss your professional and performance goals and work towards them together. This will naturally open up to conversations about your pay goals and put you both on the same page!
But what do I say?
It's all about finding that sweet spot. To start this conversation, we suggest discussing more than just money with your employer. Together you can talk about arrangements to provide you both the best value possible. That could be a flexible workspace, a shortened probation period, work-from-home environment or other lifestyle options. You can always include these terms in your contract as well including a pay review 6 months down the line.
Back yourself even when you're not feeling confident & know your worth!
Facts, facts, facts! When it comes to finally having this dreaded conversation, be prepared! Think about the value you have contributed to the business whether that's through sales, operational changes or equity. Unfortunately, effort does not translate into business results. You have to prove your worth. If you are in a larger organisation and don't understand how you are contributing value, talk to your employer and start building your 'court case' around that value. Before your meeting, you can even ask your employer beforehand what information you should prepare to set yourself up for success. But keep in mind, calm confidence trumps over-confidence in this case.
If not a pay rise, what else?
Sometimes a salary increase just isn't possible (think Covid-19!). But that doesn't mean you can't negotiate a different form of remuneration. Value isn't just monetary. For example, what about a new and improved role title? This could set you in a better position long term or open you to better future opportunities.
More than just money
When searching for new opportunities, think beyond your pay and consider what else the organisation has to offer you. If they are a great employer and an ideal culture, this could benefit you long term more so than another opportunity. Remember, the right fit can also lead to internal growth in more ways than one. Sometimes it's about getting your foot in the door first.
Stop comparing!
It's easy to fall into the trap of comparing your salary to your coworkers. But just like avocados, there are fluctuating market demands for jobs roles. Not to mention, many factors go into salary pricing. That could be someone's professional network, experience, personal branding, skills and strengths, qualifications, agency vs. in-house and more. So before you start comparing salaries, consider talking to a recruiter who will have a better idea of overall demands within the job market.
Remember, your employer is human too!
Chances are your employer might be just as nervous about having these conversations as you! But they also can't read your mind. Don't wait and see if they give you a raise, take the initiative to ask for it! It can be as simple as sending an email to request a chat about your progress and current remuneration. Last but not least, when in doubt… break the tension with an ice-breaker!
A big thank you to Assisterhood for having us and putting on such a terrific event and to Alpha Digital for hosting.
Ready to take the next step in your career? Connect with the Women in Digital team here – they can help by providing strategic career advice and more! 
---