Women in Digital Interview Series: Q&A with Zoe Caplen-Black, Co-Founder and CEO at Happy Paws Happy Hearts Foundation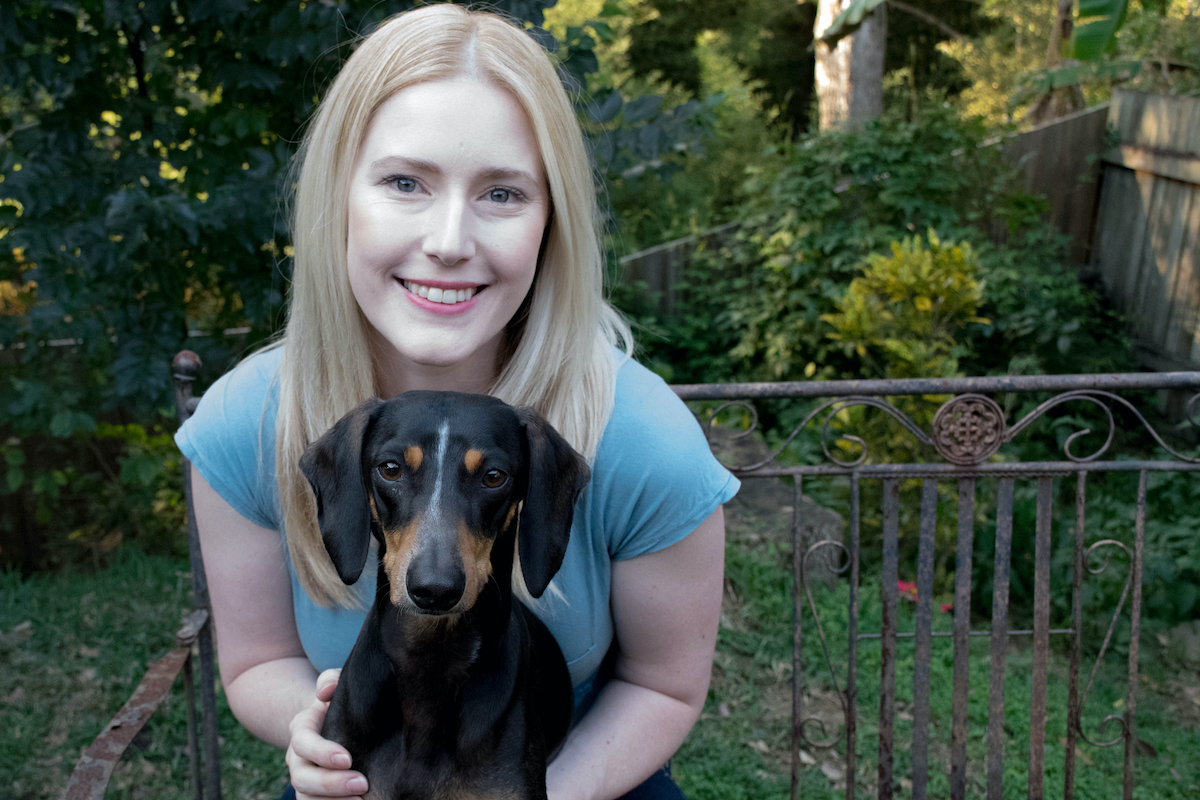 From a career in the commercial sector to co-founding a social enterprise, Zoe Caplen-Black is one of our top picks for women in business to keep an eye on. As CEO and co-founder of Happy Paws Happy Hearts, Zoe is helping make the world a happier and loving place by connecting socially isolated individuals with rescue animals in a safe and positive environment. We were thrilled to chat with Zoe about her insights as a business co-owner and her successful career journey so far.
You have achieved so much in your career but tell us, who is Zoe the person?
I'm an adventurer who has always had a big heart – sometimes to my own detriment! I love time with my family and puppies, travelling in Oz and abroad. 
I'm the kind of friend who is always there for a long open-ended chat.  You don't have to twist my arm to have a whiskey either.
What is something that not many people know about you? 
Most people would be surprised to know that I'm allergic to cats and yet I still chose to work with animals each day! Telfast does quite well out of me!
What's the most useless talent you have?
I can still do the Highland Fling because during school I did Scottish dancing competitions with my cousins.
What are you currently watching/reading/listening to?
I've just finished reading Cilka's Journey – sequel to another book I absolutely devoured.  I'm almost always listening to some country music or Queen.
Who is your professional inspiration?
I look locally for my inspiration. Sandy Blackburn has taught me so much about social impact measurement and is a constant inspiration to me.
What's on repeat with your work playlist right now?
Conversations about scaling enterprises whilst maintaining our culture and quality of outcomes for people and animals.
What's your most recommended Business/Marketing resource?
Your own network! You don't have to follow their advice however getting some different opinions and experiences has always helped me determine which direction to go.
You left the security and stability of corporate to co-found a social enterprise. We so often talk about 'taking the leap' but how did that evolve and what did that practically look like for you?
'Taking the leap' actually looked more like small stepping stones in quick succession! When we started our venture it was just an idea that might work so it really was a part-time gig supported by amazing volunteers.  I job-shared between Happy Paws Happy Hearts and RSPCA QLD who offered me a Business Partnerships role.  It was tough going because both felt like full-time jobs.  After a few years, our social enterprise took off so I needed to work solely on it. 
Looking back, when was a big 'aha moment' when you knew you were going to take your career on a new, squiggly path?
When we first pitched the concept of Happy Paws Happy Hearts, I didn't even know I was in a pitch! I was having a side conversation with a contact I'd met through another Board position.  They asked me what else I did outside of work and if I had any other ideas for what I might do.  When I explained this idea, they quickly said, "we'll fund this… go and do it" so off we went…
What role has mentors/sponsors played in your career/life?
I've had mentors and supporters every step of the way.  I used to have only 'care bear' mentors who would cheer me on and over time I realised I needed to add some 'tough love' mentors who would deliver hard advice based on their experiences.  Whenever I'm faced with a really challenging phase in the business, I go to both sets so I can help organise my thoughts.
What do you think can be done to improve diversity in the digital industry, particularly in more technical positions?
We need to engage the next generation of leaders so they understand the challenge.  I've heard of some amazing leaders who are constantly looking to improve diversity and are even scanning their pay brackets to make sure no one is underpaid simply because they didn't come forward. These types of leaders are actively paying the position, not the person.  We need more of this.
What technology development is most exciting you at the moment?
I'm pretty amazed by voice recognition technology – even my 2 year old can tell our home devices to "play baby shark on Spotify…" Truly scary stuff!!
What is next for you?
We're taking our programs to more rescue shelters this year in both Queensland and NSW.  It's hugely exciting and also brings on more challenges as we manage fast-paced growth.
A massive thank you to Zoe for chatting with us. Be sure to check out all the wonderful things Happy Paws Happy Hearts are doing over on their website, Facebook and Instagram! If you want to read more Q&A's with the top women in business head over to our blog! We will also be sharing further female success stories on our socials so stay updated with our Facebook and Instagram.