Fostering diversity & empowering change: Q&A with Priya O'Grady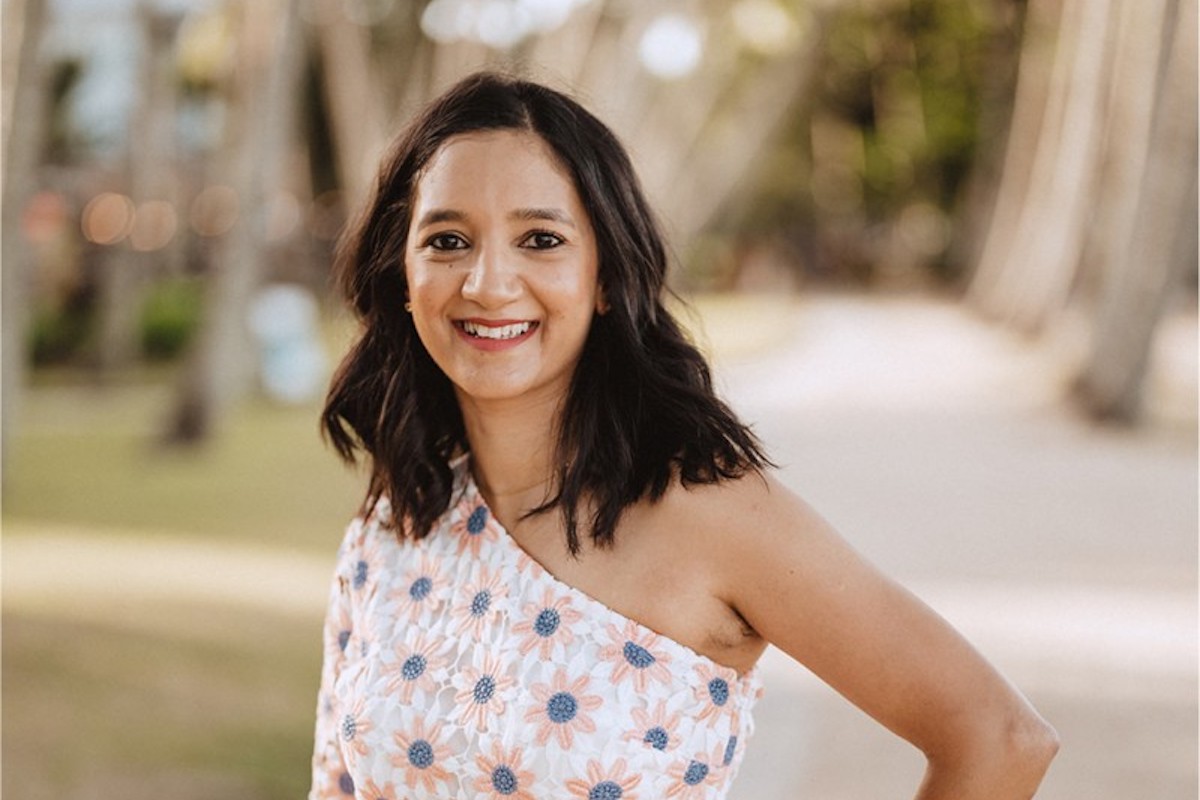 The business case for a diverse workplace is strong. Yet, at the grassroots level, we still fall behind. As Priya O'Grady will tell you, awareness is key.
Priya O'Grady is an experienced senior marketing leader, the Head of Marketing at Felix, a proud industry mentor and fierce advocate for diversity in digital. What you might not know beyond her LinkedIn profile, is that she is also a UK-born Indian, mother of two, daughter of a mother with a disability and the sister of a sibling in the LGBTQIA+ community.
For Priya, creating a culture of inclusion and respect for all aspects of diversity is not a mere requirement, it's a responsibility. A responsibility that goes beyond a 'box to tick' and permeates every aspect of our professional lives.
In this Q&A, we get to know Priya and the experiences that have shaped her views on D&I and how to foster inclusivity in the workplace, why hiring the right person, not making a 'diverse hire' matters, and the fundamental importance of being able to back yourself in any room.
To kick things off, what did 5-year-old Priya want to be when she grew up?
I always thought I would be a doctor thanks to my parents pushing that on me… the reality is that I feel faint at the sight of blood so I would have been useless if I chose that as a career option.
In a 2022 report, ACS reported that women represent only 31% of the technology workers, compared to 48% across the Australian workforce. Could you tell us a little bit about your career background and how you ended up in your current role?
After finishing my degree in Media I knew it wasn't for me (I just wasn't passionate enough to make the sacrifices required to succeed in the role at such a young age). That's when I started researching other courses and careers and landed on Marketing.
Once I knew what I wanted, there was no stopping me. I completed both my Master's and Chartered Institute of Marketing Diploma simultaneously and landed my first job in Marketing whilst still studying – the rest is history!
My career has been varied, covering many different industries and facets of Marketing. My initial experience in the UK was for a global consumable wholesaler – this is where I learned a lot about data-driven marketing (including direct marketing), how to be respected within the boardroom, budget management, communications, advertising and branding. I got exposed to the full marketing mix and ended up running the show for a couple of years!
I then went travelling, fell in love with an Aussie and moved here. Since then I've worked in the NFP sector, Mining, Energy, Education and now, Technology. Each one has its own unique challenges – but also shows that good firm principles in Marketing can let you work across a multitude of sectors.
It's clear that as an industry and as a broader society, we need to do better to improve diversity in organisations. What has sparked your passion for diversity and how have these experiences shaped your view of D&I in the industry?
I personally come from a very diverse background… I'm a UK-born Indian, who has a disabled mother and a homosexual brother. Diversity is engrained within me. But what sparked my passion was having kids and seeing leadership teams that are made up mostly of white men, or going to events where there is no one who looks like me stand up on stage and inspire me.
I mean don't get me wrong, I love getting inspired by successful white men, but I also want to be inspired by women, our indigenous community, people from different countries, the LGBTIQ+ community, people with disabilities and so on. They also have great stories to tell that we can all learn from.
I'm passionate about living in a world where everyone is accepted for who they are and are not held back because they don't fit a particular box.
In your opinion, why is it important for companies to provide opportunities and growth pathways for diverse talent?
You can make better business decisions when you have a full spectrum of diversity on your team. You're more well-informed because you work with a cross-section of diversity and can probably unlock pockets of growth that you wouldn't have thought about.
But also, it is our responsibility as leaders to create a culture of inclusion and respect for all aspects of diversity and promote the benefits – it's the only way future generations will prosper.
We've seen mentorship play a pivotal role in many career journeys. What role do you think mentorship has in helping overcome barriers and biases? Was there someone that helped give you a 'leg up' in your career?
I've had a couple of great mentors in the past that have shaped how I still do things today. The first was a CFO who taught me the importance of knowing my numbers (both financially and strategically) and how this will earn my respect with the board. The second was a Sales Manager, who went on to become CEO. He taught me how to lead high-performing teams, how it's okay to fail and how to remain authentic in my approach.
Between the two, I now have the confidence to back myself and also know that it's okay to ask for help when needed.
I see initiatives such as Assisterhood are already trying to overcome these barriers within the Marketing and Comms space but I believe that companies also need to take some initiative by introducing diverse mentors throughout the cross-section of management and beyond.
The great thing about mentoring is that it's a two-way program – both the mentor and mentee learn from each other and grow.
We often hear about diversity quotas and companies 'embracing' diversity to tick a box. What steps can companies take to move beyond treating diversity as a mere box to be ticked and truly embrace it in their culture?
Be authentic in your approach. It needs to be part of your culture and values – but also don't discount hiring the right person for the role just to hit your diversity quota.
Promote your inclusiveness!
In an industry where it is very much who you know, not what you know, what advice would you give to someone that perhaps lacks those connections?
Ha, ha, join the club! Having said that, I'm hoping things are getting better as we become more informed as a generation.
But my main advice is back yourself – because no one else will. If you want to become a leader or are a leader but want to take the next step in your career – let it be known, seek feedback on what you need to get there and if there isn't that opportunity where you currently work then find out how they can help you get to where you want to be.
You've talked about the importance of backing yourself. What advice would you give to others about building that confidence to back yourself?
Honestly, it can be hard, especially if you're not a confident person. I personally found reflection and feedback a really good way to build my confidence. Ask your peers to provide feedback and look back at your achievements – then use this as your strength to build confidence. I also love learning from my mistakes and knowing that "I won't be doing that again" or "next time I'll do it differently".
Why do you feel at the 'grassroots' level we're aware of where the conversation is going, and yet leadership still falls so far behind? How do we move from focusing on diversity to embracing belonging?
Such a great question – and I definitely don't have the answer, however, it needs to be a culture change throughout the whole organisation for us to see truly inclusive workplaces.
What can employees do to encourage companies to prioritise D&I efforts and not just gender representation?
Speak up. It's hard for management to see the gaps beyond diversity if we don't make it obvious. As employees, it's as much our responsibility to promote an environment of inclusiveness as it is for the leadership team.
I also want to say that gender diversity is so important! Women are great leaders, but so are men and women with other forms of diversity (such as race, ethnicity, gender role/identity, disabilities, culture etc.).
I think overall awareness is really important. If we don't make organisations aware of our diversity issues then how can we make change? But I also want organisations to embrace change and all the positivity that can come with it, if not for our generation, then definitely the next.
Switching gears now… We want to know if there are any podcasts or books you are loving right now.
At the moment I am reading Atomic Habits and I am listening to Patrick Lencioni's "6 Working Geniuses". But I love listening to the Finite podcast for B2B marketing inspo.
Do you have any marketing hacks or resources to share?
Not really a hack – but I love completing post-campaign evaluations, seeking feedback from stakeholders and then using that to improve on the next campaign.
I'm also a huge fan of the test-and-learn methodology.
And just for fun… What would you like to be known/remembered for?
Tequila shots! Just kidding! Honestly, I just want my kids to remember me as a great mum who leads by example (the dream).
What is your go-to karaoke song?
There are so many songs that I have sung very badly to! For the purpose of this, I'm going to pick Wonderwall!
What sport would you compete in if you were in the Olympics?
I'm terrible at most sporting activities, but if I had to pick one it would be the 800m. My legs are too short for the sprint races haha!
Thanks, Priya for chatting with us!
Keep an eye on our blog for more Women in Digital Member Spotlights and don't forget to follow us on LinkedIn, Facebook and Instagram.
---
Want to join our thriving community of digital-loving, career-driven, diversity-championing humans and get access to exclusive members-only opportunities? Join the Women in Digital Membership today! Click here to learn more.