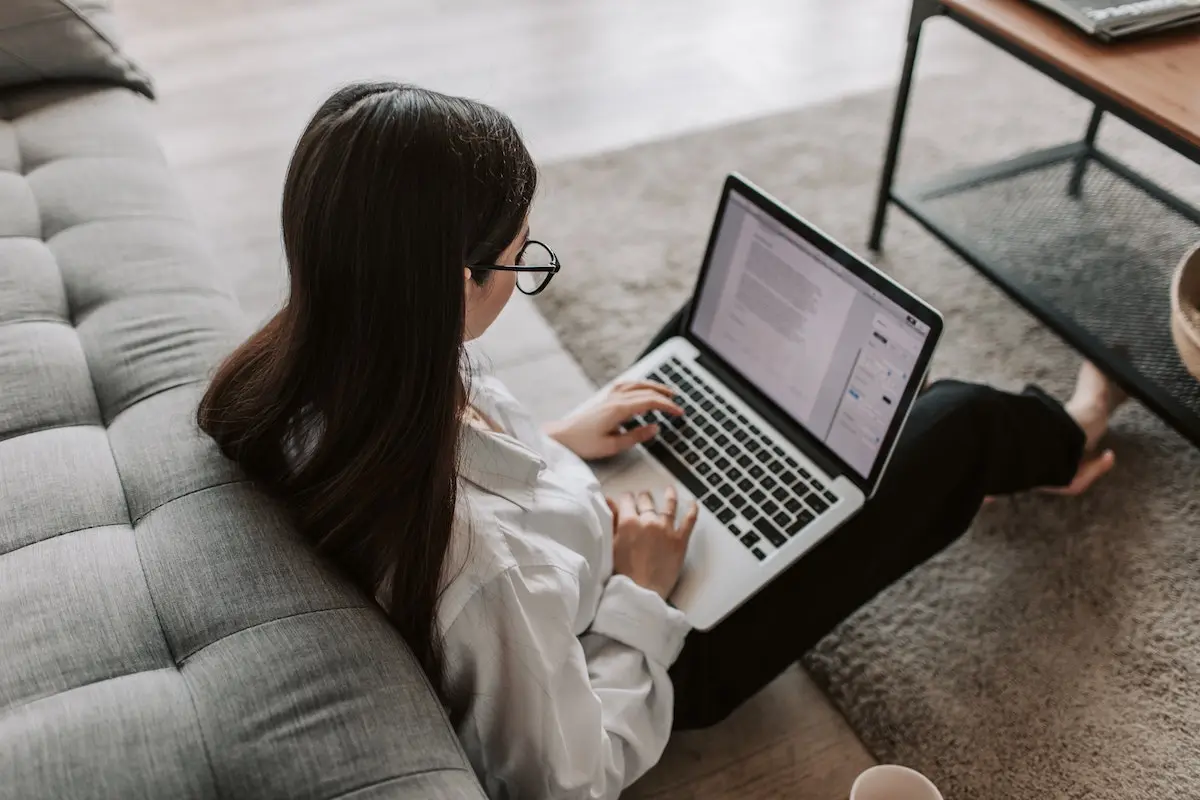 ---
The Australian Government and the Australian tech sector have a shared commitment to create 1.2 million tech jobs in Australia by 2030, and to help Australians across the country access those jobs. Getting more women in tech is one of the most impactful levers to meet this goal, bridging the gap of gender disparity and encouraging a wider talent pool from people of all backgrounds with non-technical experience to break into the tech industry. This is a topic Kanika Chopra is particularly passionate about.
Kanika Chopra is an experienced sales professional with an impressive history working in the tech industry. You might just recognise the big names on her resume including Telstra, Deloitte, Microsoft, DXC Technology and Data#3 where she currently works as an Enterprise Account Executive.
Like Women in Digital, Kanika is passionate about harnessing the power of technology to solve problems and create a better future for all, having always gravitated towards innovative ways technology can help to achieve customer success. In this Q&A, we get to know Kanika and get her valuable take on how to break into the industry with no technical experience, what it is really like to work as a woman of colour in tech, and gain insight into where the industry is headed to shape a future where innovation knows no boundaries and where women play a pivotal role in driving Australia's digital economy forward.
To kick things off, what did 5-year-old Kanika want to be when she grew up?
A dancer! I was such a happy and hyperactive kid so this felt like a great future profession.
Tell us a little bit more about your background and you ended up working in this industry?
When I was finished Uni, I was looking to start my professional career and ended up receiving a great offer from Telstra as a Finance Graduate. After a few years there, I pursued a full time MBA at Melbourne Business School. This was one of the best investments I've made in my career as it really propelled me to take risks. Soon after, I was recruited as the country's first 'MBA Graduate' at Microsoft as the company looked to broaden it's horizons and hire more non-technical talent.
You studied a Bachelor of Business in Banking & Finance, coupled with a Bachelor of Arts in Journalism. Was there a particular experience or opportunity that led you to pursue a career in tech instead?
I accidentally fell into a career in tech. After completing the Finance graduate program, I started working with the Venture Capital team at Telstra as an Analyst. Essentially, I spent weeks listening to pitches from founders who believed that their little business idea was the next big thing. Invariably, each of these potential investments was centred around technology. The Telstra Ventures team was looking to invest millions of dollars annually into carefully selected tech start-ups that could yield new income sources for Telstra. The sorts of business ideas I heard were phenomenal. That's when I knew, that I didn't just want to work with numbers, I wanted to be in the digital and tech space.
We know one area you are also passionate about is diversity in the industry. We'd love to know more about your experience as a woman of colour in tech? How have your experiences shaped your career or views on the industry?
Diversity helps everyone. But it is well documented that – as a general rule – women tend to be more conservative when applying for roles or going for promotions due to our social condition. And I can definitely see that this concept of Imposter Syndrome is amplified amongst women of colour. This can show up as not speaking up or sharing our ideas. I am passionate about mentoring and helping women of colour break into the tech industry and achieve their full potential.
Tech is one of the fastest-growing industries with many people wanting to break into the IT / digital industry or pivot into this area. What advice do you have for someone who does not have prior experience?
Get networking! WID is a great start. You can also reach out to recruiters in the specific companies you want to work in.
Secondly – Get certified! You really don't have a stale CV. The industry is moving at lightning pace and your skillset needs to evolve too. So I suggest that you pick your niche (security, cloud computing, analytics, etc.) and start nerding it out. It will pay off in spades.
The Australian Government and the Australian tech sector have a shared commitment to achieve 1.2 million tech jobs in Australia by 2030. What do you think can be done to encourage more women to work in tech?
Starting at the grassroots level, it is important to encourage girls to take up STEM subjects and STEM-focused careers. This ensures we have that the next generation of leaders are diverse and passionate. But for those women who are currently in professional careers or middle-aged, look to capitalise on the transferrable skills you already have. There is such a prominent talent shortage in tech.
It's clear that as an industry and as a broader society, we need to do better to improve diversity in tech. What is your advice for women of colour who want to work in tech?
It's important to challenge the status quo. Women of colour are plagued even more by the 'pipeline problem' whereby the number of women in STEM related fields is even lower. This is a result of systemic and cultural factors which are slowly being ironed out as globalisation makes our world smaller. My advice to women of colour is to be bold and believe in yourself. You have just as much value to provide as the other men and women in the room.
Any there any specific resources, programs, or networks you recommend for something looking to break into tech?
Free TAFE is offering Cert 4 in cybersecurity.
The certs for AWS, Azure and Google are approx. USD 100 each and they have market value!
What would you say to someone wondering if it's 'too late' or impossible to make a pivot or break into the industry?
Tech is so much broader can coding and technical consulting. The roles are so varied, and it touches every industry from healthcare to retail. You could be using AI to perform remote surgery on patients, or you could be testing out technology which monitors inventory at the local supermarket. Tech is more than sitting behind a computer screen. Be open to change and skill up. See what transferrable skills you already have to break into the industry (e.g. sales or project management).
You have had the opportunity to work with some impressive tech companies including Microsoft and Deloitte, what advice do you have for women wanting to break into big tech organisations like this?
Get a mentor. These are not easy companies to get into. If you have a mentor within these organisations, they can help you navigate the nuances of the hiring process, and the extra skills you may need to acquire.
In your opinion, where do you think the industry is headed in the future? Are there any particular advancements in technology or movements you are excited by?
AI is the next big thing and it is already moving at lighting pace. We can already see the advancements in our everyday life. Just yesterday I was at the self-check out and buying a red capsicum from Woolworths. The camera used AI to narrow down the selection of produce down to red coloured ones only. It saved me a few seconds per product and improved accuracy across self-check out registers. AI is truly everywhere.
Embrace the change. Embrace your empathy, because this is the only skill which technology lacks and it is what makes us human.
And just for fun… Would you rather be 10 minutes early or 10 minutes late?
10 min early – although I am almost always 10 min late.
Call or text someone?
Call – the best friendships and relationships are made through actually talking to the other person!
What is the life hack you swear by?
Vision Boards. I believe that we can all work towards the goals we want to achieve and manifest the life or career we want. Get creative and build yourself a vision board today.
Thanks Kanika for chatting with us!
Keep an eye on our blog for more Women in Digital Member Spotlights and don't forget to follow us on LinkedIn, Facebook and Instagram.
---
Want to join our thriving community of digital-loving, career-driven, diversity-championing humans and get access to exclusive members-only opportunities? Join the Women in Digital Membership today! Click here to learn more.
---