Being intentional about building a career in big tech: Q&A with Emma Crichton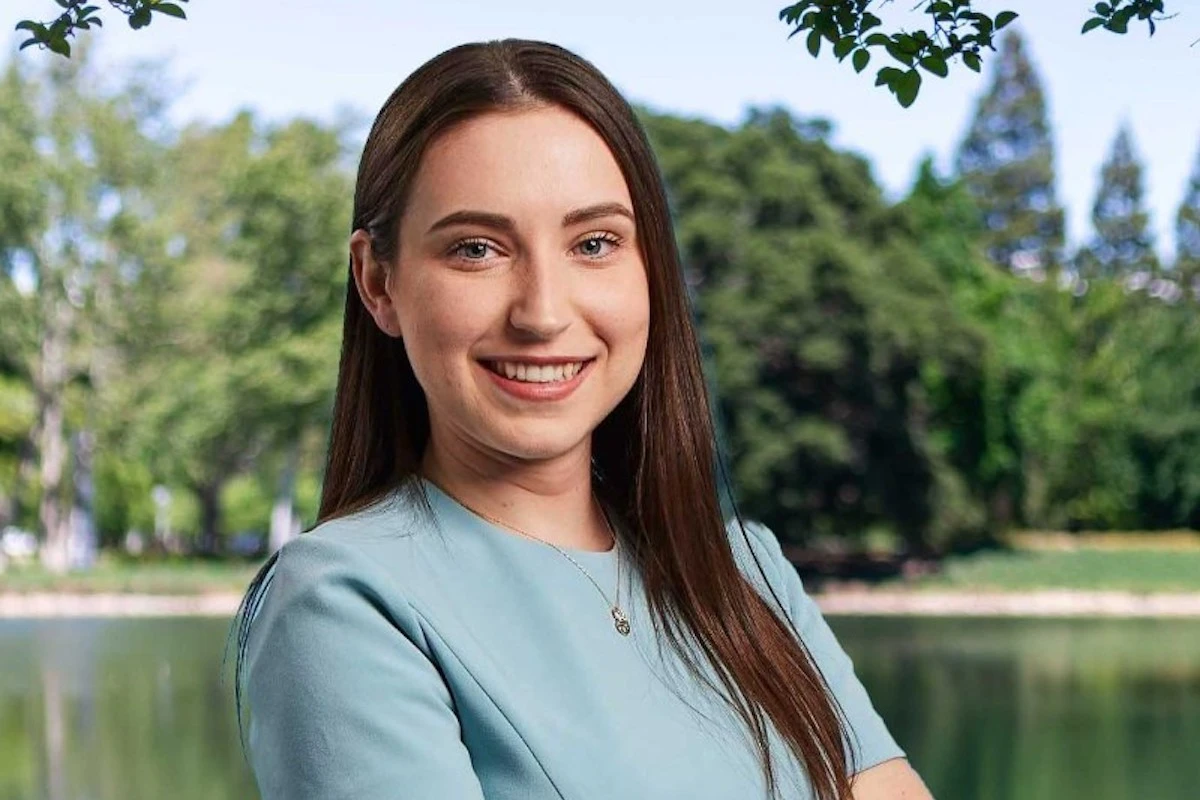 Big tech is a hot market for job hunters. Known for competitive salary packages, enviable work perks and a fast-growing landscape, it's a booming industry that people are eager to get in on. The best part is, coding skills are not usually a requirement. Truly! If we took one key learning from our chat with Emma Crichton, it's about what you have, not what you don't have yet.
A 2018 Glassdoor study that found 43% of roles advertised by tech companies (around 53,000 positions) were non-technical opportunities. The ability to understand 'tech speak' or a degree in IT or Software Engineering is simply not a necessity. In fact, a non-technical background can even work to your advantage. Of the many companies we have talked to or partnered with, we know employers are interested in the candidates, particularly for Sales and Customer Success teams, that can bring a different perspective to how they communicate technology and connect with consumers. As Emma will tell you, the ability to connect with others and build relationships are key skills.
Emma Crichton, currently an HXM Account Executive at SAP and former Product Marketing Communications Partner at TechnologyOne, did not land her first role in big tech by accident. Starting her career in various marketing roles, including a stint at Women in Digital, Emma has carved her career with intention. In this Q&A, we get to know Emma, the experiences that have shaped her as a professional, how she carved a career in big tech, and her advice, particularly for early career professionals on being intentional about building a career in big tech.
To kick things off, what did 5-year-old Emma want to be when she grew up?
A barrister lawyer! (No really – I had no idea what that meant at the time, but I come from a family of lawyers and have two older brothers who I would constantly argue with). Needless to say, looking back it's probably best I didn't pursue that career path.
Could you tell us a little bit about how you ended up in your current role?
As the old saying goes… a friend of a friend of a friend let me know of a great opportunity! Throughout my relatively short career, people would always tell me that my personality would be suited to Account Management style roles. I didn't understand or fully appreciate what they meant when they said that, but I decided to take a chance and gave it a go! I've since learned, it's all about trust and building relationships with people, something you'll learn soon below which has been a significant part of my background growing up.
You have had the unique opportunity to grow up in 4 different countries by the age of 14 – how do you think that experience has shaped you as a person and as a professional?
I wouldn't be who I am today without my background. Growing up and moving schools six times in different cultures, I was constantly having to build new friendships with people. As a result of this, I am always naturally drawn to connecting with people. Particularly, in a professional context, understanding their unique challenges and how I can help them to solve these. Whether that's for friends, colleagues or customers I am motivated by helping others.
To quote my Strength Deployment Inventory 2.0 results (a tool used to assess an individual's strengths and their ability to interact with others, which I highly recommend!) I am: "motivated by the protection, growth, and welfare of others. You have a strong desire to help others who can genuinely benefit."
Tell us, what first drew you to big tech as a marketer before you moved into Account Management?
I fell into it by accident after learning about the exciting graduate opportunities available in the tech space. I quickly fell in love with the fast-paced nature and constant innovation happening in big tech. It made me feel like anything was possible and I was excited by the idea that I could be part of something bigger that was contributing to society in a positive way.
Tell us more about how you have carved a career for yourself in big tech.
Curiosity and asking questions about what's possible will open the doors to you in so many ways! There is so much opportunity in big tech and the sky's the limit, you just have to be curious enough to find what's out there and have the ability to back yourself (something that I tend to struggle with).
Were there any specific resources or mentors, or networks that have supported you throughout this journey? How did they contribute to your success?
Absolutely! The mentors and networks supporting me throughout my career thus far have been pinnacle in landing where I am today. My first internship was actually with Women in Digital while studying my Marketing/Journalism degree, which helped me to get a foot in the door with my graduate role in the R&D team at TechnologyOne. I met so many people (and still do as an active member of the WID community), who have been so generous in sharing their experiences with me.
From there, and to this day I have had many mentors who have helped me to better understand myself, the big tech industry, and how to navigate challenges through sharing their own stories. If it wasn't for these mentors and them constantly challenging me to be better, I don't think I would have been as confident in my ability to try something new and understand that it's okay to fail at something before you can be good.
You have moved through a variety of roles in Product Marketing, Communications, Program Management and Account Management – what do they all have in common?
For all of these roles, despite all being in software people want to work with people. Having empathy and the ability to connect with people is a superpower in helping to achieve your own goals while simultaneously helping others to achieve theirs. We can achieve so much more by taking the time to ask questions and understanding what is important to people and why.
How would you describe what it is like to work in big tech for someone that is interested but hasn't experienced it themselves? Are there any particular factors that stand out?
If you're looking for any industry where no two days are the same and things are constantly changing – this is the place for you. I'll admit some days this is a blessing and other days a curse! But for the most part, it's really an exciting industry to be part of as you'll constantly be challenged to come up with creative solutions to complex problems.
What advice would you give to graduates or early career professionals who want to be intentional about building their career in big tech?
Get out there and start speaking to people in the industry who are already doing it! It is scary, daunting and often uncomfortable – which is where all great growth comes from. When in university, I would often make an effort to attend networking events by myself, in order to force myself to meet new people and step out of my comfort zone. I always thought if I learned something new or met one new person who I didn't know before, that I could count it as a win.
I remember once attending a deeply technical networking event on Artificial Intelligence. I was curious about the topic, but didn't realise how detailed it would be. It was a panel of speakers at the beginning, followed by networking and I felt so out of my depth and like everyone in the audience knew that I was out of place. Afterwards, I chose to ask questions to the other attendees, who were more than excited to share their knowledge on the topic in a way I could understand. I walked away feeling like I was on cloud nine from having learned so much!
As you've mentioned, you have been quite involved in the industry joining clubs, attending events and volunteering as well. What would you say drives your passion for getting involved?
I love learning from other people's experiences. It's exciting to get to know people at different stages of their careers and hearing what they've learned along the way. You meet some phenomenal people who are out achieving the impossible and not letting anyone stop them. I find that mindset serves as a constant source of inspiration for me to be constantly learning, always curious and hungry to keep striving to be the best version of myself.
Do you have any tips specifically for building your network within the tech industry?
Join the industry groups related to what you're interested in. For me, these groups provided a safe space to connect with like-minded people and ultimately these people were the ones who have helped me to get where I am today.
Where do you see yourself in 5 years' time? Do you have any career ambitions you are willing to share?
How long is a piece of string?! While I love a good long-term plan, at the moment with my new career in Account Management, I am simply focused on the next 12 months and understanding how I can best help my customers to achieve their goals.
And just for fun… We want to know if there are any podcasts or books you are loving right now.
I love listening to The Imperfects Podcast, as they interview people from all walks of life on their success and the adversities they have had to overcome to get there. I am guilty of looking at someone successful and forgetting that they have had their own share of battles that us as individuals face on a day-to-day basis. I highly recommend the two-part episode with Kate Reid, former Aerospace Engineer at the William F1 Team in the UK and more widely known as the Founder of Lune Croissanterie.
Like all of the episodes, Kate is extremely vulnerable as she bravely talks about her internal struggles of being the only female in the F1 team and then going on to create the perfect croissant dubbed by the New York Times as "the world's best croissant".
On your LinkedIn profile, you have "Enabling people to be at the heart of every organisation" as your headline. Tell us a bit more about this – how you came to make this your 'why' and what it means to you?
People are at the heart of everything I do, which extends far beyond my career. However, I'm very lucky that I work in a job where this is truly the centre of what I do day-to-day also. As employees, we should feel happy and empowered to go to work and feel like what we are doing is valuable. Only when organisations put their people first are we able to make this happen and the ROI on that is irreplaceable. Following COVID-19, this topic became the focus of far more companies who had to find creative ways to put their people first in a time of great uncertainty.
As you can tell by now – I am a very people-centric person. From what I've seen with the companies I've worked for and customers I've worked with, when organisations put their people at the heart of what they do, it reaps incredible results both from an employee happiness perspective to overall financial outcomes, and that's what I help people to do!
You can have dinner with anyone, dead or alive. Who do you invite?
Based on the above… Kate Reid, as her story is so incredible and I'm a sucker for a good almond croissant (as an ideal three-course menu, all courses are a different variety of croissant).
What is your mobile wallpaper?
Flowers! Fresh flowers always make me happy and brighten up the room – when I'm working in the office I like having the reminder of the beautiful things that are outside on our doorstep.
And most importantly… Did you manage to get Taylor Swift tickets?
Yes! After many gruelling hours and square eyes from staring at multiple screens patiently manifesting the idea of leaving the TicketTek waiting room to purchase tickets.
Thanks Emma for chatting with us!
Keep an eye on our blog for more Women in Digital Member Spotlights and don't forget to follow us on LinkedIn, Facebook and Instagram.
---
Want to join our thriving community of digital-loving, career-driven, diversity-championing humans and get access to exclusive members-only opportunities? Join the Women in Digital Membership today! Click here to learn more.