2020 Women in Digital Awards Winner Series: Q&A with Silvia Pfeiffer, CEO & Founder of Coviu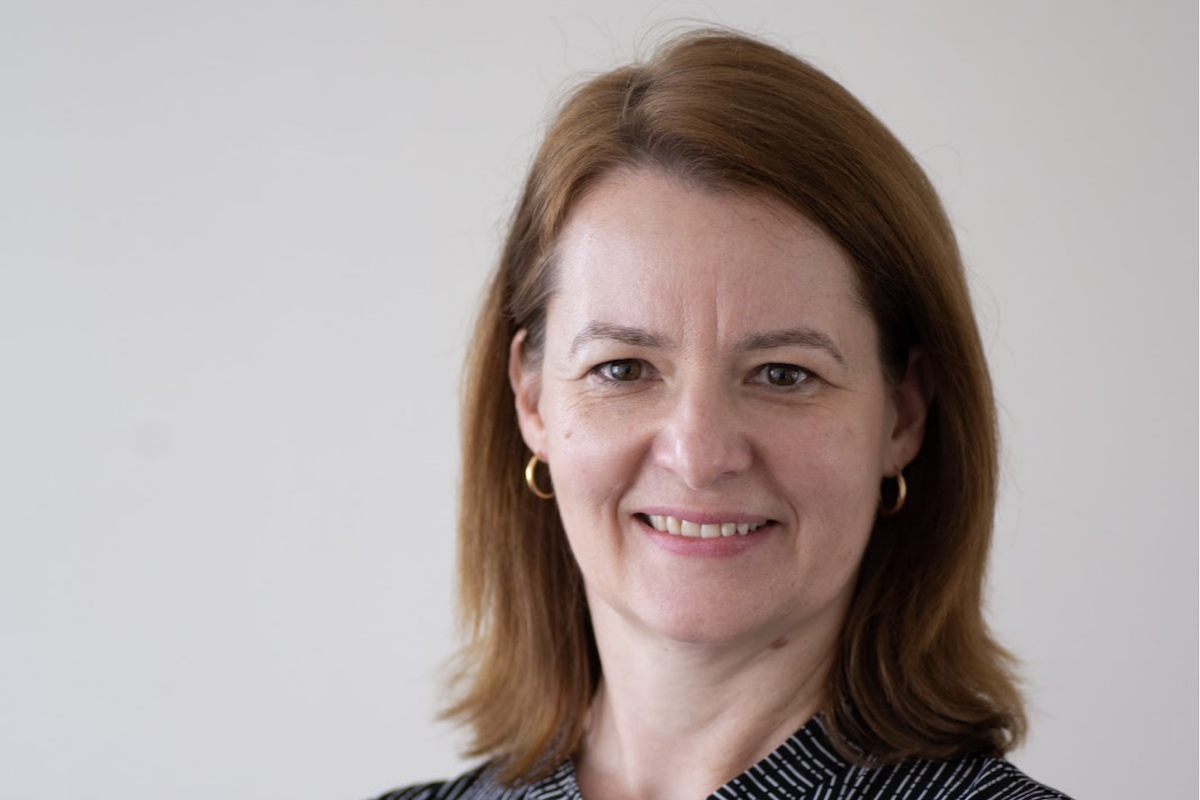 Introducing the 2020 Women in Digital Awards Founder of the Year, sponsored by Amazon Web Services, Silvia Pfeiffer!
Silvia Pfeiffer is a technologist, author and digital health enthusiast. She is also the CEO and Co-Founder of Coviu, a telehealth start-up specialising in digital service delivery platforms. Her incredible innovation enables clinicians to conduct consultations with patients on a secure, user-friendly platform. As you might expect, COVID-19 turned into somewhat of a catalyst for the uptake of Coviu as remote appointments became increasingly popular and undeniably necessary. Having scaled rapidly to support healthcare businesses during this time, Coviu is expected to achieve 250% financial growth this year. What an amazing achievement!
We were thrilled to talk to our 2020 Founder of the Year about her winning-entry, career journey and thoughts on diversity in digital.
Watch the live announcement of the Women in Digital Awards Founder of the Year here.
Congratulations Silvia! We are so impressed by Coviu and you as the successful Co-Founder of this company, but tell us, who is Silvia the person?
Thanks, I'm stoked about winning the award. I'm a simple immigrant to Australia from Germany. I have not just fallen in love with this country, but also with an Australian, ensuring I would remain in this country. I've been contributing to digital innovation in Australia ever since arriving as a post-doc student in 1999 to work within the CSIRO. My company Coviu is the result of a CSIRO spinout bringing innovation to digital healthcare since 2015.
In a bite-sized summary, how did you and your co-founder come up with the idea for Coviu?
While working at the CSIRO on use-cases for the new WebRTC technology that we helped to develop at the W3C, healthcare was deemed one of the key markets for its application. We created a demonstrator application for the speech therapists at Royal Far West in Manly and it was a great success. We received a lot of positive support for this product and won a couple of awards, which encouraged us to develop it into a scalable platform for telehealth for healthcare businesses across Australia.
What is something that not many people know about you?
Despite having lived in Australia for more than 21 years, I only adopted Australian Nationality this year. It was during a special ceremony held at NSW Parliament House in March, just before the COVID shut down. I am very proud to be Australian and to work with Australian healthcare businesses to support the digital transformation of healthcare.
Why do you think telehealth companies like Coviu are so important for the health sector (and the wider public for that matter)?
Coviu is a new software solution for healthcare businesses that enables them to pick up telehealth and run it as a new service offering with their patients/clients. We've built Coviu so it can be rolled out easily and also work in a hybrid model of offering consultations in person as well as via video. This is important because it's the beginning of a transformation of how we receive healthcare. It's the beginning of including digital technology and digital delivery mechanisms into models of care.
Who is your professional inspiration?
I'm inspired not just by a single person, but by the work of many people. I admire what Tim Berners-Lee has achieved with the invention of the World Wide Web, I admire both Steve Jobs and Bill Gates have achieved as founders of Apple and Microsoft, I am inspired by the devotion of Marie Curie to science and by Mother Teresa to humanity.
Coviu was seemingly made for a world in a pandemic – where clinicians have had to switch to online services. Talk about being in the right place at the right time! What has been your biggest learning this year?
It was always our vision that we would support the digital transformation of your local healthcare providers – be that a GP, a psychology or physiotherapy, or a specialist practice. We expected it would take a long time for the behaviour of healthcare providers to change and for Medicare to support this transition, but we never lost sight of the need for transition to improve healthcare. My biggest learning is that it is important to be ready when the market that you predicted suddenly materialises. Never lose faith in the future that you predict – it might come around faster than you thought.
Speaking of Covid-19, what do you think was the biggest challenge Coviu encountered due to the pandemic and how did you overcome it?
By far the biggest challenge was to scale up our technology infrastructure and our customer support. Fortunately, we had built for scale – our technology was hosted in AWS and built in a way that we could take advantage of AWS's scalability capabilities. We had some bugs in our code that led to some outages – just like all other video conferencing providers at the time. But the infrastructure scaled beautifully.
We also had to scale up our customer support and we did that by increasing the number of customer success managers that would reply to customer requests on our text chat application, on email and on the phone lines. We hired 15 people in a short time and trained them ourselves on the job. It was the only way and it worked well.
What's your most recommended business resource?
I really like the book 'The hard thing about hard things' by Ben Horowitz – it appreciates how difficult it really is to build a new company and provides some great advice on how to be resilient.
If you could go back and change anything about how Coviu came to be, what would it be?
There are a number of mistakes that we made along the way, but that's pretty normal. If I knew then what I knew now, I would have been able to avoid the mistakes and make our lives easier along the way. But I wouldn't want to change anything about the general process of how Coviu came to be.
What tips do you have for other people with an idea for a business solution/ product/ app?
Make sure you understand your market. Who are the people that will buy it and how much will they pay? You can find out this information by talking to potential customers. It's very important to understand this before you fully commit.
What is next for you and for Coviu?
Coviu is currently closing our Series A investment round. We will use this round to scale out the medical features of our platform, so we can better support our customers' clinical services. We are further expanding Coviu internationally so we can offer our platform to healthcare businesses in other countries, particularly the US.
It is commonly recognised that there are fewer female leaders in digital and technology. How did you end up working in this industry?
When I started on my path in technology, it wasn't yet a man's business. You must know that women were the first programmers. That was because it was regarded as a secretary's job. That changed as soon as men realised how close it was to engineering and renamed the job to software engineering. Suddenly it was a man's domain and increasingly women were pushed out of it. I was part of the first student lot at Mannheim University to study a combined degree of business management and computer science. We had 40% women. Just a couple of years later it was down to 15% and less.
What would you tell someone interested or unsure about a career in tech?
The future is about technology. Humanity had to learn to read when the book press was invented. We now have to learn about technology because everything in the future will have technology in it. You should not be unsure about a career in technology, you should embrace it.
What do you think can be done to improve diversity in the digital industry, particularly in more technical positions?
We have to start at school. If we make programming a requirement at school just like maths, we'll get girls as educated about technology as boys. We usually lose girls in their teens because it's not cool. So let's make it cool for girls. Finally, we have to change the way we hire. It's well known that women don't apply for jobs unless they fit it 100%, while men are more confident and apply even if they only fit 60%. It's important to rewrite job descriptions in a more inclusive way.
What do you believe is the importance of industry awards such as the Women in Digital Awards?
Recognition of work is very important for anyone. Women are often overlooked and have to work twice as hard to get recognised. This is an outstanding award that shines a light on women in digital.
What technology development is most exciting for you at the moment?
I've been in technology for a long time. I did video analytics and machine learning for my PhD. It's finally coming into its prime and there are many opportunities for its use, but also many ethically questionable misuse. We'll have to learn to distinguish between the two and regulate the misuse, e.g. deep fake video could be used to impersonate people. But I am excited to see it come to its prime.
Once again, congratulations Silvia on this accomplishment and thank you for taking the time to chat with us!
Want to get involved with the Women in Digital Awards? Be sure to subscribe here so you never miss an update! 
To read more Q&A blogs from our line-up of Women in Digital Award Winners, head over to our blog and keep an eye out for more success stories on our Facebook and Instagram. You can see the full list of 2020 Women in Digital Award winners here.