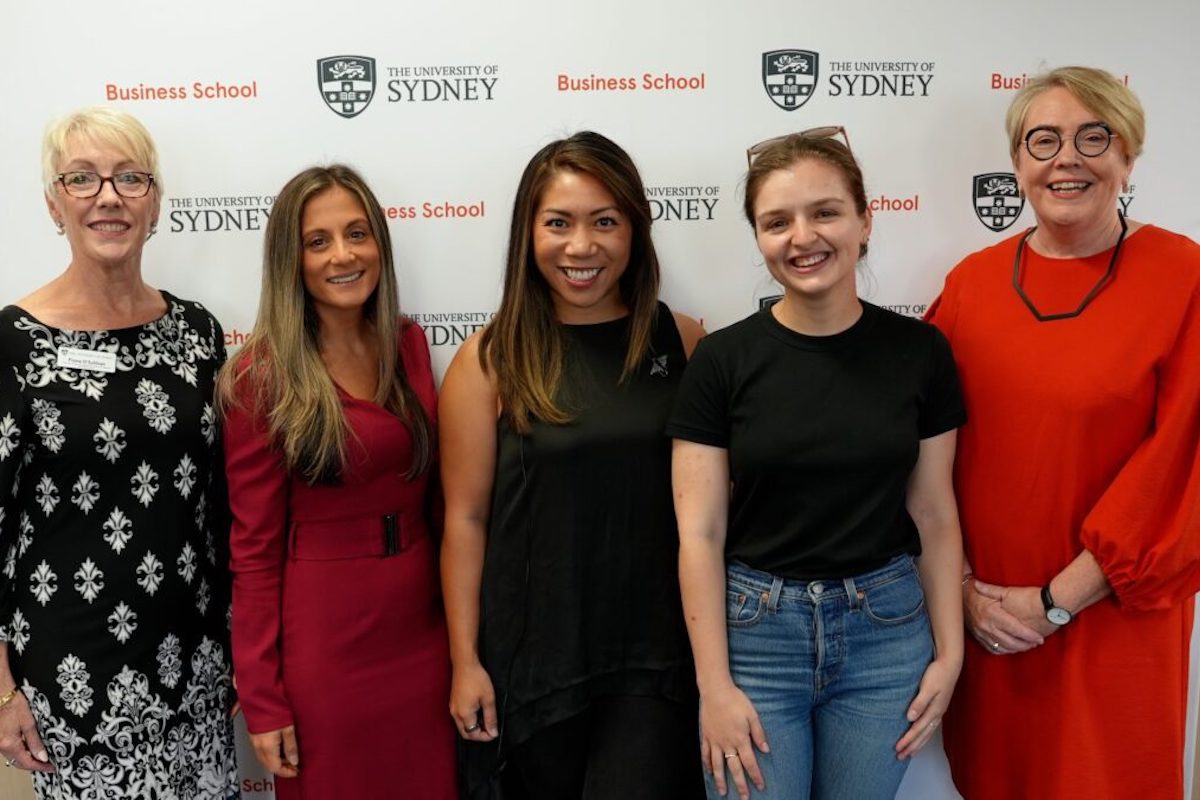 ---
The University of Sydney Business School recently hosted a Women Leading in Digital breakfast with Business School alumni and 2022 Women in Digital Awards winners Emily Bobis, Stevie-Ann Dovico and Elisa Chan to discuss the future of digital careers. 
Here are some of our favourite quotes from the event:
"What's wrong with maybe assuming that the woman runs the company? At worst, they could (run the risk) of giving a compliment." – Emily Bobis, 2022 Innovator of the Year

"My career is a degustation menu, I never pick a career on the traditional criteria of seniority or pay. I know if I don't have something that's going to be really hard to crack or challenging, I'll get bored. It's a like a degustation selection, I like to try interesting thing." – Stevie Dovico, 2022 Executive Leader of the Year

"When it comes to risk and innovation, think of it as moving one step forward. 'F' for forward instead of 'F' for fail, is really important. That will help create that competitive landscape and encourage people to choose (tech) as a career path." – Elisa Chan, UX Leader of the Year
Read the full University of Sydney article here.
---