2018 Women in Digital Awards – An Evening of Excellence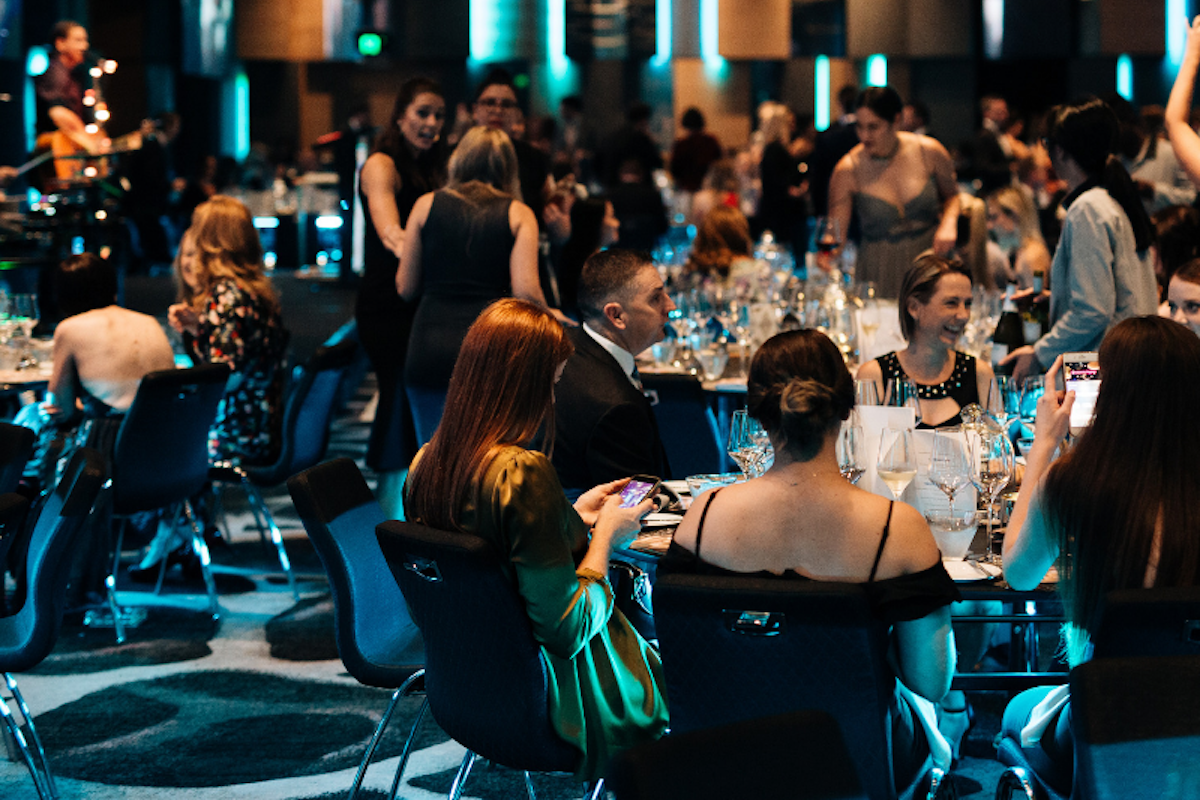 Celebrating the women doing incredible things in digital. 
Isn't it weird how women so often struggle to advocate for themselves? There are plenty of studies acknowledging and explaining the phenomenon, but considering how incredible women are, it blows my mind every day when I hear another woman modestly downplaying herself.
That's why I was so excited to attend the inaugural Women in Digital Awards on Friday 26 October. The awards were the perfect opportunity for women to step forward and shout their talent, achievements, passion and dedication from the rooftop.
And shout it they did.
And yet, on the night, there was not a single ego in the room. These awards were all about women supporting women, lifting them up, celebrating their success. That (along with some great wine) made sure this was a night to remember.
The people
I was a late addition to the guest list, filling in for my incredibly talented but presently overseas boss, Emma Haller, who was nominated for Leader of the Year. Because of the last-minutedness of the ticket purchase, I was ridin' solo for the evening.
This had two unforeseen benefits: I got to meet heaps of lovely people that I otherwise might not have, and I got to do plenty of people-watching.
The peopleEveryone brought their A-game to the red carpet, and I loved the stellar line-up of nominees and guests. Notables for me included the Honourable Kate Jones, Minister for Innovation (and Minister for Tourism, as she so smoothly reminded the room) and Yasmin Grigaliunas, co-founder of World's Biggest Garage Sale (I can't go past a great profit-for-purpose).
Monica Bradley did an exceptional job as MC, keeping the mood high and the night flowing.
The place
A wise man once said, 'there ain't no party like a W Hotel party', and I got to experience that first-hand. The gorgeous cocktail function space was lined by a balcony featuring city and river views, making it the perfect place for mingling before heading into the hotel's full function room for dinner, wine-sipping boomerangs on Instagram, and, of course, the awards themselves.
And most importantly…the presentation
It was the meat in the sandwich. The reason why we showed up. The award presentation part of the evening had a great cadence, giving the room enough time to appreciate the nominees before moving onto the winner, and then getting on with the next category. Though I was a little heartbroken that my boss didn't take out her category, I loved seeing all the women own their moments on stage. Make sure you check out the full list of winners in the official media release.
Above all, I was impressed by the women who were overwhelmingly knowledgeable about technology, implementation, transformation and strategy who stood up and put their name forward as leaders in their space.
It was clearer to me than ever before that women in digital are more than just a group of people who share a (very complex, multi-faceted) interest.
We're problem solvers. We're innovators. We're communicators. We're community makers. We're leaders. We're part of the future.
And on Friday, we were all together celebrating each other, clapping just as hard for the nominees as we did for the winners.
Our hands were numb, but our hearts were full.