Women in Digital Awards Winner Series: Q&A with Blackbook.ai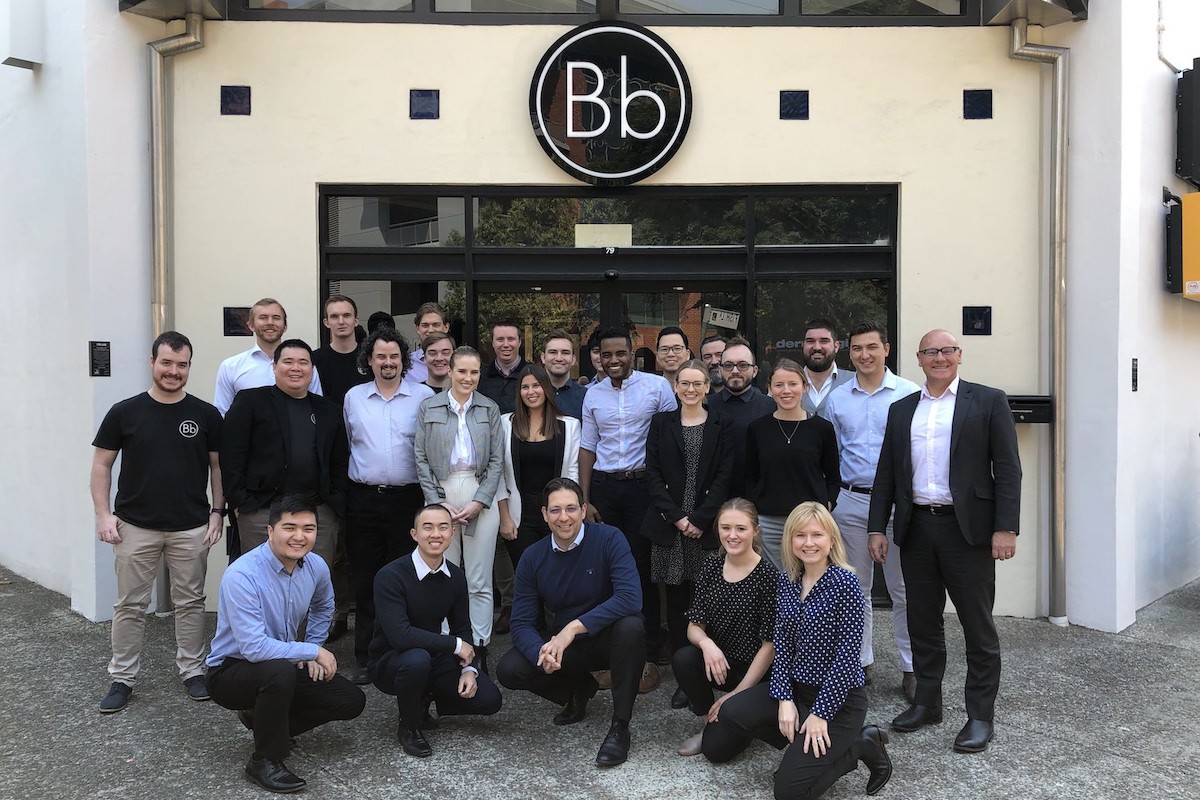 Introducing the 2020 Women in Digital Awards Diversity of the Year Employer (SMB), sponsored by Urban Utilities, Blackbook.ai!
Blackbook.ai is one of Australia's largest privately-owned service companies specialising in automation and artificial intelligence. Innovation is at the forefront of everything they do. But it is their commitment to diversity that really captured the judges. Over 1 in 2 employees are considered diverse with an overall female ratio of 30%. Blackbook.ai also promotes initiatives that support women in STEM from high school through to university and beyond. We look forward to seeing what they do next!
We were excited to chat to Blackbook.ai's Head of Finance Automation, Natasha Lam, about the company, Covid-19 and of course, diversity in digital.
Watch the live announcement of the Women in Digital Awards Diversity Employer of the Year here.
How would you describe Blackbook.ai as a workplace in just one sentence?
Giving opportunities to all in the community to work on emerging technologies.
What is one thing not many people know about Blackbook.ai?
We are 30% owned by RACQ. RACQ with its community values were the first ones to believe in what we were doing.
What differentiates Blackbook.ai from other organisations you have worked for?
With the owners coming from corporate backgrounds, the professionalism on the client-side is evident coupled with that start-up mentality gives us the ability to be agile.
Obviously, diversity is important to Blackbook.ai, but what is your definition of diversity and why it is important?
Along with inclusion, diversity for us is giving anyone a go that has the right skills and attitude. We have also tried to be agile in our recruitment, helping those affected by Covid-19.
What does it mean to Blackbook.ai to have a commitment to diversity?
Our commitment to diversity has been evident from inception, with our CEO as a refugee, diversity is very much built within and it doesn't feel forced. We are very proud of our backgrounds and we celebrate it regularly.
As a SMB, has it been more challenging to increase diversity than a perhaps of a larger organisation?
Yes and No. Even though we are growing quickly we can't afford a lot of overhead like larger organisations. Which just means we are more strategic in our hires and consequently this has more of a powerful impact.
And how does Blackbook.ai demonstrate that diversity in ways that your competitors perhaps don't?
I think generally Blackbook.ai takes more risk with hiring, giving those opportunities that traditionally may not have been given in larger organisations. This approach overall has had a positive effect.
What do you think Blackbook.ai can improve on when it comes to diversity and inclusion?
Female applicants for software development has been a challenge and we are seeing a definite shift, however we will continue to try and draw females into our industry.
How has Blackbook.ai supported staff and clients during COVID-19?
We have had target job campaigns recruiting for only those affected by COVID. We have hired a handful of people from Flight Centre, Deloitte and other companies that business was severely affected by the virus. In terms of staff support, we were already working remotely and on/off-site, so it wasn't a massive transition for us. However we have continued to allow staff to work flexibly, staff are usually in the office when their gym sessions next door are on.
To businesses or leaders out there that know they want to improve diversity within their team but don't know where to start… What advice do you have for them?
Take a risk, try something new, give them a go, the benefits will lift your organisation to the next level. Don't focus on the stats too much, it takes time, but make sure you move in the right direction.
What else do you think can be done to improve diversity in the digital industry, particularly in more technical positions?
Education to girls in school. Primary school and secondary. We are missing an opportunity to show them that they can do these things. Echoing Holly's belief, 'you can't be what you can't see'. It's true. In my daughter's primary school there are only 2 male teachers, Maths and Science…..and the groundsman. This is what they see.
What do you believe is the importance of industry awards such as the Women in Digital Awards?
To showcase women in tech positions and how they are rockstars not only at work, but in their communities and in their families. It helps build our profiles and recognition within the business arena.
What can we expect to see from Blackbook.ai in the future?
Probably a little boring but more of the same hahaha, we are continuing to win contracts, create innovations and build a creative team. Obviously, we will be dabbling in new tech and we are hoping to grow more rapidly on a national scale – look out Australia!
And finally Natasha, what technology development is most exciting to you at the moment?
Gosh – so many things to talk about. But Bio, is and will be a game changer, bio-medical, bio-security, bio, bio, bio. Understanding our health and medicines is obviously front of mind after COVID, and security concerns in tech are growing. Passwords will likely be a thing of the past and multi-factor authentication will be eye scans, thumb prints, voice recognition etc. Exciting times.
Congratulations Blackbook.ai on this incredible accomplishment and thank you Natasha for chatting with us!
Want to get involved with the Women in Digital Awards? Be sure to subscribe here so you never miss an update!
To read more Q&A blogs from our line-up of Women in Digital Award Winners, head over to our blog and keep an eye out for more success stories on our Facebook and Instagram. You can also see our list of other winners here.